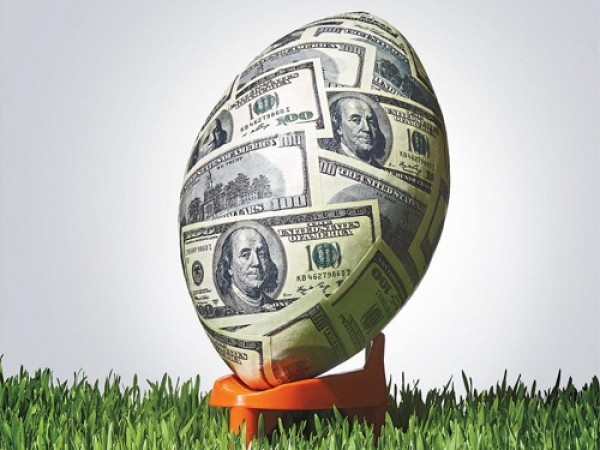 "You pays your money and you takes your choice," wrote Mark Twain in 1884 at the end of Chapter 28 of Huckleberry Finn.
The phrase still means what it did back then… "the right of choice is to the buyer" or a more sophisticated "Power belongs to those who have paid their dues."
However, we wondered if that is true when it comes to the sporting success of a school. Of course a school is primarily there to educate the learners and sport, we are quickly reminded, is but a secondary function of a school.
That may well be true, yet when compared to the amount of time and energy schools devote to achieving excellence on the sports field, the class room has a worthy competitor for the learner's attention. Furthermore although a school's academic achievements are paramount, many a parent with a talented Grade 7 sports child look first to the schools that can help their child achieve more on the sports field before those who can further their scholastic endeavours.
That being the case and if one is looking to place a child in one of the better 'sporting schools' how much will it cost? Is there any correlation between the sporting prowess of a school and the school fees that they charge parents for the privilege of being a member of their establishment?
Naturally these questions are sure to generate heated debate. However in order to provide some indication of a school's sporting success and the cost to have a child exposed to that success we have come up with the TOP BOYS SPORTS SCHOOL RANKINGS which also includes just where a particular school ranks with regard to the school fees they charge.
To generate the Sports Rankings of the schools we took the rankings for the four leading sporting codes, rugby, cricket, hockey and water polo. Schools that scored highly invariably were those that have been able to compete at a consistently high level in all these sports codes for 2017.
It's true that sports such as athletics, swimming, tennis, basketball and others have not been included and some will cry foul because of this, but these four sports may help to give an indication of the overall sporting strength of a school.
The "FEES RANKING" is the total fees, school fees and boarding fees that a school is charging from a typical Grade 12 learner.
As shown it doesn't always mean the more you pay the more likely a school will perform on the field. Some schools are offering more bang for your bucks than others. But at the end "You pays your money and you takes your choice."
We would like to stress that SA School Sports has no allegiance to any school and the results were based entirely on the various rankings for the above mentioned codes during 2017.
SPORTS RANKING

SCHOOL

AVG PTS

FEES RANKING

SCHOOL FEES

BOARDING

TOTAL FEES in R's

1

RONDEBOSCH

21.70

24

44 900

41 600

86 500

2

HILTON COLLEGE

21.16

1

253 660

INCLU BOARDING

253 660

3

GREY HS

20.11

19

50 310

50 640

100 950

4

ST ANDREWS COLLEGE

19.95

4

235 335

INCLU BOARDING

235 335

5

SELBORNE COLLEGE

19.10

31

31 220

36 460

67 680

6

GLENWOOD

18.18

20

43 490

57 200

100 690

7

PAUL ROOS GYM

17.68

26

33 700

42 000

75 700

8

KES

17.54

21

45 200

52 000

97 200

9

GREY COLLEGE

17.35

34

25 650

30 000

55 650

10

ST STITHIANS

16.84

8

123 910

90 970

214 880

11

ST JOHNS COLLEGE

16.68

6

134 963

92 852

227 815

12

SACS

16.49

25

38 900

41 300

80 202

13

PAARL BOYS HIGH

16.48

29

28 500

42 100

70 600

14

WESTVILLE

15.76

38

35 000

35 000

15

PRETORIA BOYS

15.69

17

47 850

58 950

106 800

16

MICHAELHOUSE

15.34

3

240 000

INCLU BOARDING

240 000

17

AFFIES

15.29

27

38 100

36 990

75 090

18

BISHOPS

15.08

2

137 260

103 120

240 380

19

MARITZBURG

14.85

18

41 500

62 500

104 000

20

KEARSNEY

14.64

7

225 940

INCLU BOARDING

225 940

21

CLIFTON

14.62

13

126 765

126 765

22

PAARL GIM

13.84

32

26 580

39 400

65 980

23

HUDSON PARK

13.51

40

27 480

27 480

24

ST DAVIDS INANDA

13.08

14

112 970

112 970

25

WYNBERG

12.32

23

42 800

46 400

89 200

26

WATERKLOOF

11.85

33

26 300

35 900

62 200

27

ST ALBANS

11.75

5

130 470

98 940

22 9410

28

WOODRIDGE COLLEGE

11.71

12

97 508

60 425

157 933

29

HELPMEKAAR

11.48

16

71 170

38 500

109 670

30

JEPPE

11.24

22

40 040

49 950

89 990

31

PEARSON

11.06

39

28 022

28 022

32

NELSPRUIT

10.60

35

19 650

27 500

47 150

33

FRAMESBY

10.55

45

19 000

19 000

34

ST CHARLES COLLEGE

10.41

10

89 500

78 500

168 000

35

CENTURION

10.34

41

25 100

25 100

36

BRACKENFELL

10.27

46

18 500

18 500

37

STELLENBERG

9.97

43

22 700

22 700

38

WORCESTER GYM

9.74

36

16 280

25 200

41 480

39

NORTHCLIFF

9.62

37

37 150

37 150

40

OOS MOOT

9.60

47

15 000

15 000

41

MARAIS VILJOEN

9.47

44

22 406

22 406

42

MENLOPARK

9.35

30

32 900

36 650

69 550

43

GARSFONTEIN

9.30

28

26 400

45 900

72 300

44

NOORDHEUWEL

9.24

42

24 970

24 970

45

OUTENIQUA

9.09

UNAVAILABLE WHEN GOING TO PRINT

46

DALE COLLEGE

9.04

UNAVAILABLE WHEN GOING TO PRINT

47

NORTHWOOD

8.61

15

49 130

62 920

112 050

48

ST BENEDICTS

8.17

9

117 360

79 200

196 560

49

UPLANDS COLLEGE

8.15

11

82 160

77 570

159 730

50

MONUMENT

7.87

UNAVAILABLE WHEN GOING TO PRINT