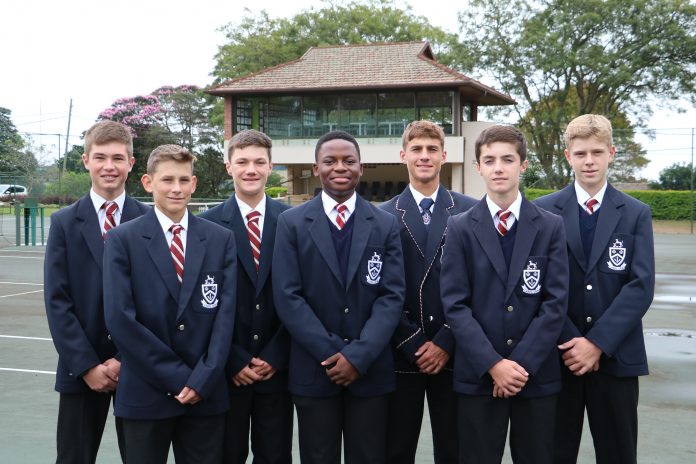 Kearsney College at Botha's Hill will host the country's top tennis schools at a three-day invitation festival starting this Friday (29 April).
Eight Teams will compete to win the 26th anniversary of the Spar Tennis Festival. The tournament will be based on a round-robin format followed by cross over play-offs, positional play-offs and the final.
Current top seeded tennis schools Paul Roos from Stellenbosch and Grey College from Bloemfontein will participate, together with Affies (Pretoria), Pretoria Boys, St Davids and Rondebosch Boys High, as well as local teams Westville Boys and hosts Kearsney.
Kearsney's 1st team will be captained by Caleb Fyvie, with John Bothma, Fin Coningham, Keegan Gevers, Matthew Lamplough, Lithabe Shweni and Angus Fyvie.
Spar are the headline sponsors; with support from Wilson and Sportsmans Warehouse. The festival promises to showcase the strength of tennis amongst aspiring youngsters from schools across the country.
Sport report compiled by Sue Miles at Working Words