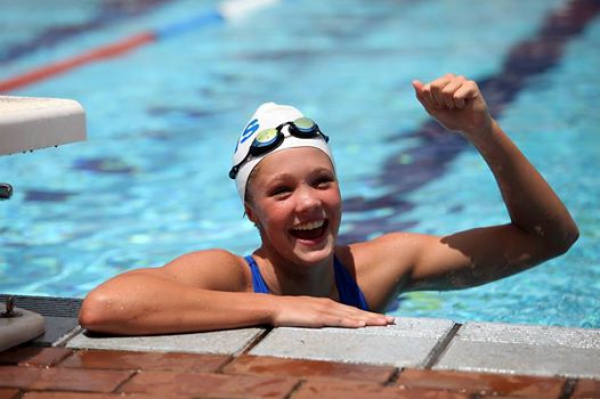 Erin is an amazing young lady, who at 15 years old has already achieved what most professional sportspeople can only dream of – representing their country at senior level. The hallmark of a true winner in life is the ability to stay humble and true to yourself in the face of fame and glory – a strength of character that this young lady possesses in abundance. Erin's 2014/2015 achievements include:
# Represented SA in the BHP Billiton Gala in Australia
# Set two new records at the Junior African Championships in the 50m and 100m Freestyle
# Represented SA at The Commonwealth Games in Glasgow where she made the Semi Finals in the 100m Freestyle
# Represented SA in the World Short Course Championships in Doha
# Has repeatedly been the fastest South African Swimmer in the 100m Freestyle
# Won 2 Gold Medals at SA Nationals
# Selected to the SA team to compete at the Youth Commonwealth Games in September 2015
Erin's achievements were recently recognized and rewarded at the Department of Sport and Recreation Awards Evening, where she received the KZN Junior Sportswoman of the Year award.