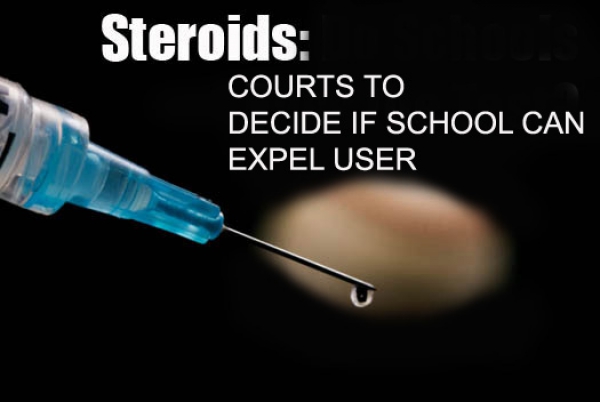 Kearsney College acted decisively against a Grade 11 learner this month that was tested positive for the steroid Sustanon, by expelling the boy.
The learner it appears, as reported in The Mercury, has already been disciplined in the past for engaging in dagga smoking whilst on a leadership course for which he received a suspended sentence after pleading guilty. He was warned that if caught again he could be expelled.
So he has been caught again, he was duly expelled by Kearsney College but will still be attending school after the father of the Grade 11 pupil launched an urgent application to the Durban High Court for his son to be readmitted to the school.
Judge Anton van Zyl has ordered the steroid user be allowed back at school in order to attend academic lessons only until the appeal against the expulsion is heard within the next two weeks.
The father, who is a Kearsney College Old Boy, said in his affidavit that in the school's code of conduct, drugs are labelled a "major offence" but that steroids are labelled a "punishable offence."
"We intend to appeal, but in the meantime he is missing lessons. He is in limbo. He has a right to be educated," says the father.
The Headmaster of Kearsney College, Elwyn van den Aardweg, mentioned that the decision to expel the learner was not taken lightly and he "understood the seriousness of this on him and his family. His father is an old boy, his brother is at the school. It would be an embarrassment. "
Further underlining the reasons for the decision van den Aardweg added, "I called in my three deputies and we all agreed that expulsion was appropriate. He has been given a second chance. Steroid use is a major offence. Apart from being a serious health risk, it is a form of cheating and damages the reputation of the school. "
Although admitting that the expelled learner had a right to basic education, he stressed that he did not have the right to insist that Kearsney College provide that education in terms of a contract with a private school.
In two weeks time it appears that the court will be forced to either uphold the schools decision to expel the steroid user or grant him full readmission. In the meantime he is back in the classroom today.
This scandal follows closely on the heels of the one reported in February when the Headmaster of Hoerskool Dr. EG Jansen , in Boksburg called the police to arrest two boys who were released to their parents after being caught in possession of steroids.
What is the solution? Do the schools have the right to expel a pupil for steroid use? Does the pupil have the right to their education?