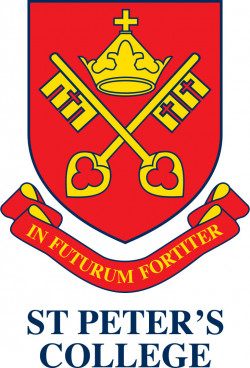 St Peter's College is an Anglican, co-educational, private high school situated in Sunninghill, Sandton and was established in 1998. The College's ethos is based on four core values: Relationships, Respect, Responsibility and Resilience. These core values are embedded in each student from the junior phase of their high school career and are threaded through every aspect of the school's activities.
The benevolent intent of St Peter's College is to empower individuals for life by providing a platform of opportunities that holistically develop and equip young adults for success in whatever path they make for themselves. There is so much on offer at St Peter's College that each child is guaranteed to find their niché.
Social and emotional needs are met and long-term positive attitudes are formed through participation in sport and St Peter's College endeavours to provide opportunities for the maximum number of students to take part in as many different sports as possible, fulfilling this vital educational function.
The College often punches above its weight by competing with larger schools and nevertheless ranks high in many of the school sports leagues. Our students represent their province and South Africa in a several sports such as Chess, Cricket, Dance, Equestrian, Netball, Golf, Hockey, Rugby, Swimming, Tennis and Water Polo.
Facebook: https://www.facebook.com/Stpeterscoll/
Address:
College Lane off Maxwell Drive, Sunninghill
Sandton
Gauteng