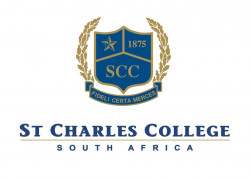 VISION:
To become the leading independent school for boys in Africa
We are a College with excellent facilities and a highly motivated coaching team.
We strongly believe that the Midlands area is a hub of sporting growth and development in South Africa and we invite you to come and meet us and understand what we do at our College. Our excellent Academic program with International recognition compliments our sporting direction and opens doors for any boy wishing to capitalise on future global opportunities.
To date, the three most successful sports at St Charles College in terms of National representation have been:
Rugby: 20 representatives
Basketball: 9 representatives
Cricket: 6 representatives
Including all sporting codes, St Charles College has produced 102 National sportsmen thus far.
As St Charles College look to add to the National lists, we are also adding strength to our coaching team and at a senior level we continue to build new facilities. With the new Home of Rugby, the new Cricket Indoor Centre, the refurbished Conditioning Centre, along with the existing artificial Hockey surface, 10 Cricket fields and 5 Basketball courts.
If you are a boy who never gives up, who understands the value of team games and would like to be part of a new era in sport.
If you understand the value of an excellent education and are willing to become part of a growing legacy that spans close to one and a half centuries, WE WOULD LIKE TO MEET YOU!
St Charles College attends Independent Schools Festivals throughout the year across all age groups in the major team sports. For the past three years we have attended the St John's College Easter Rugby Festival with both our Preparatory and Senior Schools 1stXV's.
In the Preparatory school, St Charles College regularly host Junior Primary festivals.
We also host the annual KwaZulu-Natal Inland Primary Schools Cricket and Hockey Festivals.
In the Senior School we host the world-renowned Investec International Rugby Academy courses and are the base for the Cricket School of Excellence clinics.