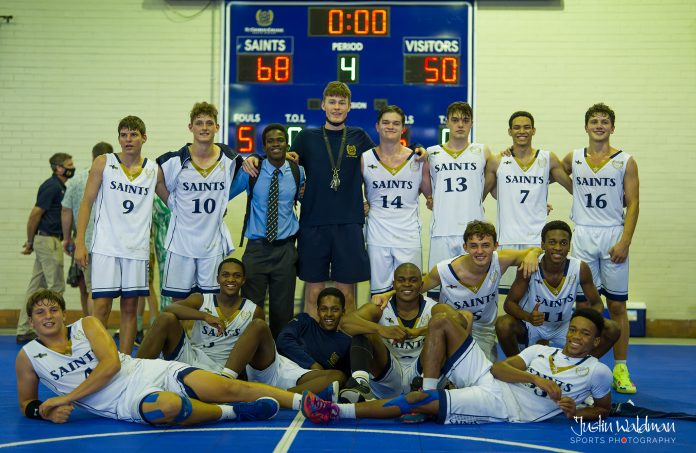 Basketball: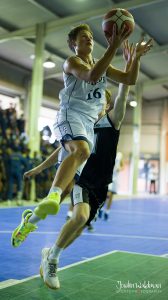 St Charles College vs Hilton College
St Charles College has been one of the dominant schools in KZN Basketball over the last two decades and have regularly been ranked in the top 3 nationally; however, Hilton College under the leadership of basketball director, Mr Ayanda Shange, has made a prominent rise in the standings of late. This included a dominant victory at home over the SCC team to start the Stayer's Season in term 4 2021. With exceptional shooting, Hilton was able to beat St Charles College and announce that there were contenders to the basketball community.
This past Saturday saw the first meeting since and, with limited other sport being played due to inclement weather, the SK Arena was full of energy. With strong crowd support for the home team, St Charles College looked to bounce back.
The early minutes of the game were uneventful as both teams battled to find their range. Both teams missed opportunities to apply pressure and the game was tightly poised by the end of the first quarter. With Hilton favoured to win the game, it was the Saints who made the initial run. Behind a variety of different defensive looks, which included zone, man and full-court presses, the Saints were able to assert some dominance and jump out to a fair lead by half time. Although no one player can be singled out for SCC, the defensive team energy was outstanding, and they managed to build more and more pressure on Hilton with their full court press. This led to several Hilton turnovers and easy baskets for the home team.
St Charles College managed to open the lead up even further in the 3rd quarter with their largest lead being 26 points. With their confidence high, the Saints fell into a wonderful team rhythm which allowed very few opportunities for Hilton to fight back. The final score was 68 – 50 in St Charles College's favour.
Sport Report compiled by:Darren Holcomb head coach.
Photo 1: Winning St Charles team
Photo 2: Malachi Prigge
Photo credit: Justin Waldman