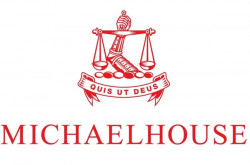 Hot and dusty it was! And a top-drawer display of good old-fashioned schoolboy sport rivalry too! Thirty Michaelhouse hockey and rugby teams disembarked in Westville on Saturday for a full day of fixtures.
Hockey:
Anyone who knows anything about schoolboy hockey will tell you that Westville Boys' High, at home, is a challenging assignment. Within the context, six draws – including 1-1 results in both the first XI and U16A encounters – was a great outing for the Michaelhouse Hockey Club. Throw in a good 2-0 win for House's U14A outfit and the visitors could justifiably be well-pleased with the effort.
Rugby:
House's U14 rugby lads were in a dominant frame of mind, chalking up four big wins. The A team shrugged their monkey off into the dust, notching up their season's first W in the results column with a confidence rousing 28-17 win. The hosts enjoyed the slightest advantage in the age group up, going down in the D side fixture, winning the C and B games and compromising with a goal apiece in the U15A contest.
The great upset of the day came for the visiting U16B team who lost their first match of the season, stumbling an agonizingly close 7-10 to their opponents. It was one-way traffic though for the other three Michaelhouse sides in the U16s, including a rock solid 38-17 win for coach Ryan Strudwick's A side.
A loss for the sixth XV and wins for Michaelhouse's fifth, fourth and third sides, followed by a rampant 26-8 win for the home side second team set the scene for a mighty tussle in the House of Pain in front wave of Westville Old Boys in full voice on their Founder's Day. Blistering pace matched the late afternoon heat in the first handful of minutes of the first XV game. Michaelhouse applied all the early pressure but missed out on at least two early opportunities to canter in before James Cleland settled things down with a three pointer half-way through the fifth minute. A dozen minutes later, and with the hosts reduced to 14 men, fullback Ayabonga Zakwe, menacing in the 10 channel, chipped the ball out wide for delivery to left winger Kevin Smith who trotted over for a converted try. House's loose trio wrought untold havoc for much of the game, but were unable to prevent Westville's loosehead prop somehow cleaning up the mess of a botched penalty lineout and scoring a bullocking converted try to bring themselves within striking distance at 7-10. The half wasn't up though before Zakwe again made his presence felt, scything easily through the defence for what looked like a nonchalant try under the poles. Midway through the second stanza, flanker Fortune Mpofu pocketed an inside pass to race through for his side's second five pointer under the poles. One or two more opportunities went uncapitalized on and the home side began to throw caution to the wind as the game slipped form their grasp before Houses skipper Andrew Davis pounced on a charged down clearance kick for Michaelhouse's fourth converted try. While House were ruthless, a dash more of a clinical finish might have seen them harass the scorer on at least four more occasions. Regardless, the hosts hustled in two late tried to close the gap on what was a sizzling encounter which went the way of Michaelhouse: 31-21
Sports Report compiled by Michaelhouse