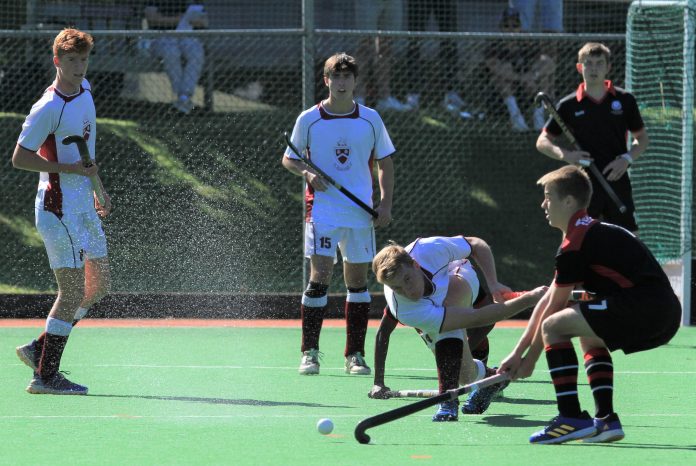 RUGBY
Kearsney 1st XV lost to Maritzburg College 1st XV 21-30
Kearsney hosted Maritzburg College in Botha's Hill on their Founders Weekend in ideal and pleasant conditions. The match itself lived up to expectation and the crowd witnessed one of the most entertaining matches of the season, one of high intensity and tempo, with the result in the balance until the end.
Kearsney showed their intent from the start and ran the ball back into the visitors' half from kick-off. College conceded a breakdown penalty under the pressure, which scrum-half Matthew Bergset converted for an early 3-0 lead.
Kearsney made a few errors which the visitors capitalised on with a pick and go try by lock Mahomed to take the lead 5-3.  College scored their second converted try after a good carry by centre Prinsloo, for scrum-half Knoetze to pick up and dive over.
Kearsney fought back well and eventually lock Matthew Campbell forced his way over after sustained pressure for Bergset to convert and shrink the deficit to 10-12.
College scored the next try through their big centre Prinsloo. Some sloppy defence from the Kearsney midfield allowed College to stretch the lead to 17-10.  Kearsney responded with a penalty for a half-time score of 13-17.
The hosts started to dominate territorially, but unfortunate mistakes gave College chances which they were able to convert into points. The first came from a scrum close to the goal line, from which Prinsloo scored his second try to stretch their lead to 24-13.
Kearsney then dominated all aspects of play and pressurised the opposition, only to be denied on three occasions by either being adjudged as held up or losing possession. They were eventually rewarded with a try from right wing Dimitri Diakogiannis, scoring on debut, for Bergset to convert and close the gap to 20-24 with 12 minutes' play remaining.
Kearsney continued in the same vein and only resolute defence prevented them from scoring. With two minutes remaining Kearsney attempted a chip kick which College winger Van den Berg secured. He fed speedster Ngcobo who outsprinted the Kearsney defence for a converted try and a 31-20 lead. This remained the final score but was not a true reflection of the match.
Outstanding players for Kearsney were Jayce van Eeden, Cameron Roache, Joshua Howse and Luc Painting until his unfortunate injury.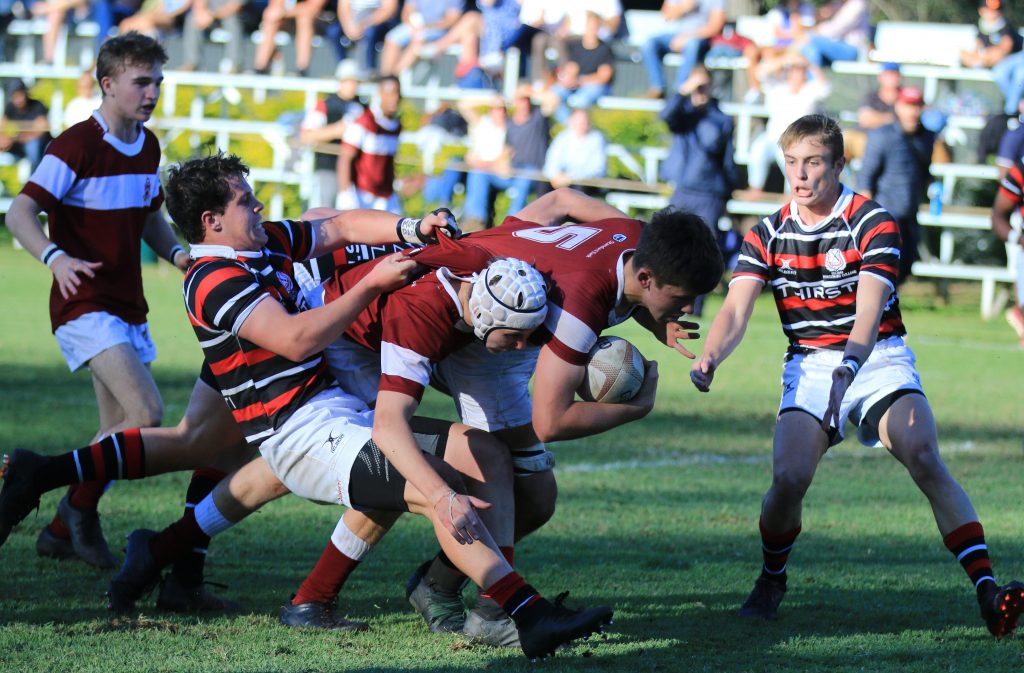 Kearsney's Matthew Campbell on his way to scoring a try.
HOCKEY
Kearsney 1st X1 lost to Maritzburg College 1st X1 2-3
Hosting Maritzburg College on Kearsney's Founders Day is always a hard-fought encounter and Saturday's match proved to be just that – a tough and exciting game of hockey.
Kearsney started extremely well, controlling both possession and territory in a high-tempo game. They scored first through a great team effort which was finished off by Jacques Minnaar.
The host's second goal came from a well-executed penalty corner from Bryce Wiggett, to put Kearsney 2-0 up.
Maritzburg College then jumped on an error by Kearsney and countered swiftly to score a great goal 10 seconds before half-time.  Going into the break Kearsney led 2-1.
College came out firing in the second half, putting Kearsney under pressure. They stepped up their press line and made it uncomfortable for Kearsney to retain possession, just as they had done in the first half.  College, now in control of the game through some great build-up play, scored another well executed team goal to level the scores 2-all with 15 minutes to play.
Not long after the start of the final chukka, College jumped on another mistake from Kearsney, moving the ball quickly into the Kearsney circle to finally scored the winning goal.
With 12 minutes still on the clock, Kearsney pushed to equalise but unfortunately College defended extremely well and the hosts were unable to score again.
Sport Report compiled by Sue Miles from Working Words.
Top Photo:Kearsney's Kai Hielckert in the game against Maritzburg College.
Photo credit:Tracey van den Aardweg