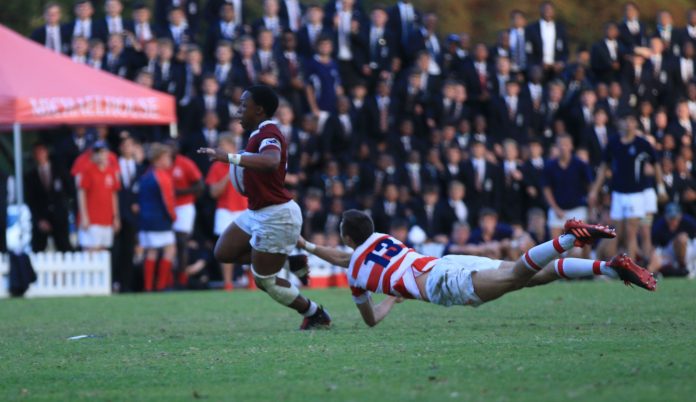 Rugby:
Michaelhouse 1st XV beat Kearsney 1st XV 22-9
Michaelhouse hosted Kearsney on their Founders' weekend in the Midlands in pleasant playing conditions. The highly motivated hosts dominated the first half which started with an early converted try, courtesy of poor exit play by the visitors.
Kearsney did however sporadically manage to advance play in goal scoring territory but only had two converted penalties from scrum-half Matthew Bergset to show on the scoreboard by half-time. Michaelhouse again capitalised on an overthrow error from a Kearsney lineout. The converted try and a penalty gave Michaelhouse a deserving 17-6 lead at half-time.
Kearsney bounced back well in the second half and enjoyed territorial advantage. With their inspiring captain Jason Brien leading from the front, the visitors could not convert their opportunities into points. Time and time again a forward pass or alleged obstruction play would prevent them from scoring points, and in fact they only managed to add another Bergset penalty to their score.
The hosts again took advantage of a misguided field kick and left winger Smith showed tremendous pace to outsprint the defense for a 60m plus try. Kearsney ended the match deep in Michaelhouse territory, but the hosts' defense held and they were victorious with the final score of 22-9.
Outstanding players for Kearsney were captain Jason Brien, hooker Devahn van der Walt and fly half Rhys Calenborne.
HOCKEY
Michaelhouse 1st X1 lost to Kearsney 1st X1 1-2
Kearsney were looking to improve on their performance from the previous weekend and that they did, starting the game strongly and controlling possession for the 1st chukka.  Although no goals were scored, they created numerous chances.
The visitors finally scored through a great goal from Josh Owen who was the eventual man of the match. Not long after that Kearsney scored again through a well-executed drag flick from Bryce Wiggett.
Although Kearsney were in a demanding position at half-time, Michaelhouse came out firing in the 3rd and 4th chukkas, eventually scoring with about seven minutes remaining in the match.
Kearsney managed to slow the game, taking control in the remaining few minutes, to win the game 2-1.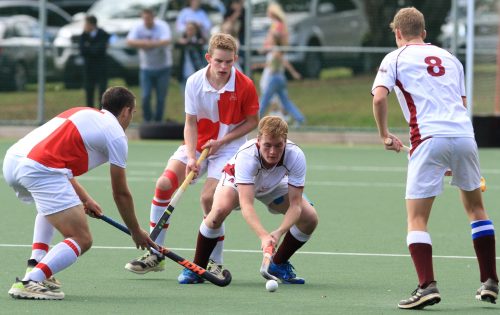 Match report compiled by Working Words.
Photo 1:Kearsney's Ayabonga Mngaza escapes his Michaelhouse opponent.
Photo 2:Kearsney's Josh Owen in Saturday's win against Michaelhouse.
Photographer: Tracey van den Aardweg