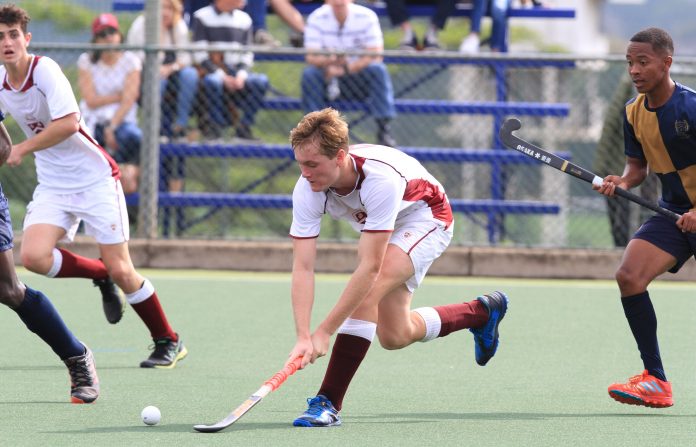 HOCKEY
St Charles 1st X1 lost to Kearsney 1st X1 0-4
Playing St Charles on their Founders Day is always a great day of hockey. The game started in just that fashion with both teams playing an exciting style of hockey, creating chances at both ends of the field. After 15 minutes of play the score remained 0-0.
The second chukka started with Kearsney on the front foot, scoring early through senior striker Jacques Minnaar. Not long after the first goal, Kearsney won a penalty corner and through a great flick from Bryce Wiggett, won a penalty stroke which vice-captain Kai Hielckert calmly scored. Kearsney went into half time leading 2-0.
St Charles lifted the intensity of the match in the third chukka, opening up the game. Kearsney managed to get through the continuous attack without conceding a goal. This high intensity hurt St Charles in the final chukka as they lost their structure and Kearsney took advantage scoring two more goals from Asande Nyawose and Tom Mckenzie.
It was a good game of hockey with Kearsney finally winning 4-0.
CANOEING
Kearsney paddlers Andrew Sebire and Raine Scoular participated in the KZN Canoeing Marathon Champs at Hazelmere Dam over the weekend.  Sebire placed 9th in the U23 category and Scoular 20th in the U16 category.
Match report compiled by Sue Miles at Working Words
Photo: Kearsney's Kai Hielckert in the win against St Charles
Photo credit: Tracey van den Aardweg