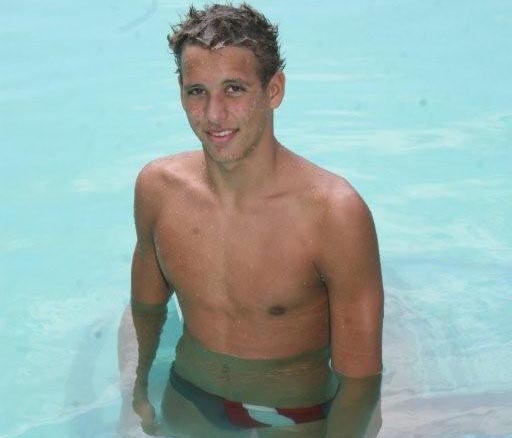 That could well be a reality especially in KwaZulu-Natal where it has been reported this year that the national departments of Sports and Recreation will provide funds and resources to regional specialist sport focused schools it will select in various parts of the country.
KZN seems to be the testing grounds for this initiative where the KZN Aquatics held a meeting with the provinces top four swimming schools to work on selection criteria.
The intention of the sport-focused school model is to provide talent support that will manufacture athletes of national ranking who will represent South Africa in international competitions, while providing a high quality academic and social learning programme based on the national school curriculum.
Bongani Ngwane, the Director of school sport at the provincial department of Sports and Recreation, said it would take 20 to 30 years for the country to see the fruit of this initiative.
"Sports federations from each of the 16 codes of sport are looking at schools to recommend to the province, which would then be sent to the national joint task team (education and sports departments). We are hitting the ground running. We want to ensure that these sports-focused schools are spread throughout the districts in the next three to five years."
He said scouted children from disadvantaged backgrounds would be channeled to these schools where there would be advanced levels of training.
Once the athlete matriculates, there would also be sports academies to help them to continue to excel in both academics and sport, Ngwane said.
This is not something this is going to happen overnight, he said. "Once schools are identified, we would give them time to prepare. We would check to see if they have the necessary facilities," he said.
The sport-focused schools can be classified into three categories:
– generalist schools – which should offer all 16 codes of sport (such as cricket, swimming, basketball and gymnastics) to pupils who would be encouraged to play multiple codes;
– regional schools – where pupils who display talent at the generalist school may be referred to the regional school. The plan calls for the setting up of one or two sport focused schools in each district or region;
– specialist schools – where pupils who display talent at the regional school may be referred to this school. The proposal is for at least two schools in each province in any of the 16 codes and should include residential facilities, sports facilities and infrastructure to meet demand.
KZN Aquatics president, Peter Thompson, explained that the government had two choices: either build centres of excellence, or use facilities at existing schools instead of duplicating facilities. He said the government opted for the latter.
The selected schools, he said, would also be required to allow athletes from other schools to use their facilities. The top 10 schools who were invited were : Thompson said the top 10 schools in the province were invited to last week's meeting, included Westville Boys' High, Durban High School, Durban Girls' High School, Durban Girls' College, Clifton School, St Mary's Diocesan School for Girls, Durban Preparatory High School and Chelsea Drive Primary School.
The meeting last Thursday was to involve schools in refining the draft criteria for identifying the focus schools for aquatics in the various regions as well as two specialist aquatic schools in the province.
Source: Daily News
What do you think about this initiative? Will it mark the end of the traditions that many schools hold dear as schools become filled with elite athletes, or is this ulitmately going to ensure more champions are produced? Have your sav and leave a comment!