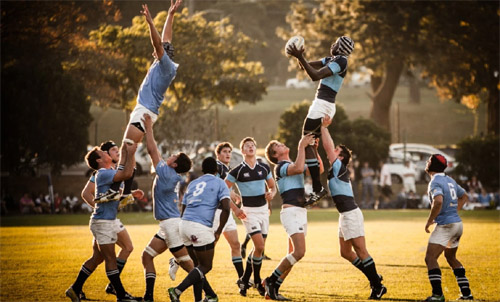 At long last school sport is poised to resume imminently !
After a full year of virtually no school sport and especially no inter-school fixtures taking place the Department of Basic Education has finally gazetted the return to school sport.
The DBE has directed that:
 The following activities are permitted and may resume, without any spectators, subject to compliance with hygiene and safety measures to prevent and combat the spread of COVID-19, and with social distancing measures pertaining to gatherings, as contemplated in regulation 72(6) of the Regulations:
 (a) School sport matches;
 (b) physical education;
 (c) extra-curricular activities; and
(d) inter-school, district, provincial and national school sport tournaments.";
This will most likely mean school rugby, hockey and other sports will hopefully enjoy a long awaited return!
However strict safety measures will need to be adhered to when a school resumes sport. These include no spectators and:
A COVID-19 compliance officer must be appointed for each venue;
(j) there must only be one controlled entrance to the venue;
(k) all participants must undergo health and temperature screening before warm-up or event;
(l) any person who enters the venue must undergo the health and temperature screening;
(m) hand sanitisers must be available at the entrance gate and every person who enters the venue must sanitise their hands;
(n) participants and officials must sanitise their hands before and after a match or event;
 (o) a person who leaves the venue temporarily and returns again, must undergo the process of health and temperature screening, and hand sanitising;
(p) for contact tracing purposes only, a register of all officials and learners from visiting and hosting schools who are attending a school match or event must be kept by the hosting school for at least 21 days and must contain the following information of officials and learners:
(i) Full names;
(ii) residential address;
(iii) cell phone number, telephone number or email address; and
 (iv) contact details of the person or persons living in the same residence as the person attending training or a school match or event;
 (q) a digital registration and health screening platform, such as the Teacher Connect Application, may also be used to assist with the administration of the registration process contemplated in paragraph
 (r) if a person has COVID-19 symptoms or presents with a temperature above 38 degrees Celsius, that person must be refused access into the venue;
(s) the number of persons, including participants, referees, adjudicators, technical officials, volunteers, medical team, media or broadcasting team, and stadium workers, permitted at a venue at any one time is limited to—
(i) a maximum of 100 persons, for indoor venues; and
(ii) a maximum of 250 persons, for outdoor venues, and if the venue is too small to hold 100 persons indoors or 250 persons outdoors, observing a distance of at least one and a half metres from each other, then not more than 50 percent of the capacity of the venue may be used, subject to strict adherence to all health protocols and social distancing measures.
(t) teams, technical officials, volunteers, relevant stadium staff, medical staff and registered members of the media or broadcaster team must leave the venue as soon as their responsibilities are completed;
(u) social distancing and the wearing of face masks must always be maintained by persons who are not participating in matches or events;
(v) participants must always wear face masks, except when participating in an event; (w) technical officials must report before the start of any event or competition for a COVID-19 regulations and protocol briefing session and screening;
 (x) all ablution facilities must be sanitised regularly and kept clean as per COVID-19 protocols;
(y) entry to the ablution area will be regulated to adhere to social distancing protocols; and
 (z) all sport equipment must be sanitised before and after use."