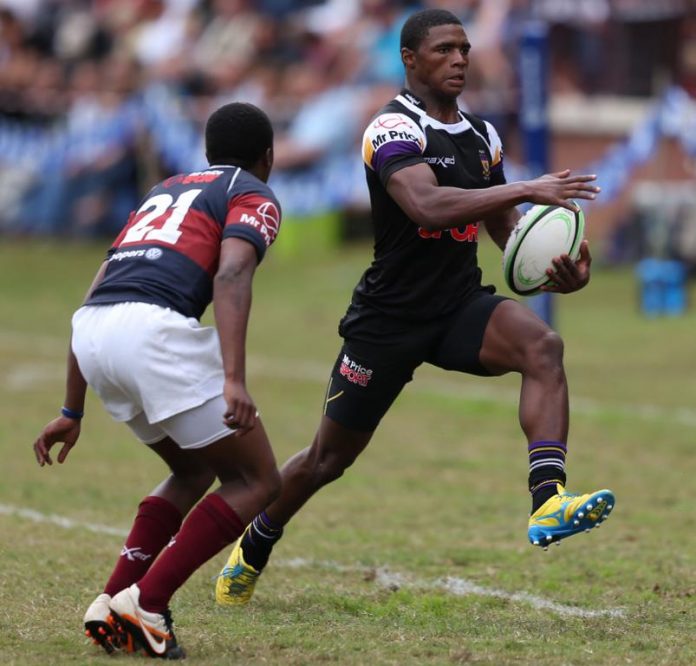 How have the various school rugby teams around the country faired provincially during the past decade?
Using the same formula as used in the (Top 100 Teams of the Decade Rankings) we have generated provincial rankings that make for some interesting debate. This is how the school rugby teams stack up per province. 
Western Cape and Gauteng have strongest leagues
What is clear is that there is a concentration of top teams in the Western Cape and Gauteng which arguably must lay claim to having the strongest competition. The Eastern Cape and KZN have several teams that would match most of the WC and Gauteng teams, however the smaller provinces have few teams in the upper echelon.
The Free State, although having the indomitable Grey College in their ranks do not offer any genuine competition for their No.1 school rugby team who generally travel great distances to find a competitive match. Further underlining what a formidable side they are.
| | | | | | | |
| --- | --- | --- | --- | --- | --- | --- |
| | FREE STATE | | | | EASTERN CAPE | |
| RANK | TEAM |  BONUS POINTS 2001-2019 | | RANK | TEAM |  BONUS POINTS 2001-2019 |
| 1 | GREY COLLEGE | 46.067 | | 1 | SELBORNE COLLEGE | 32.026 |
| 2 | WELKOM GYM | 15.823 | | 2 | GREY HIGH SCHOOL | 32.009 |
| 3 | VOORTREKKER BETH | 15.185 | | 3 | ST ANDREWS COLL | 27.412 |
| 4 | AHS KROONSTAD | 11.546 | | 4 | DALE COLLEGE | 20.659 |
| 5 | LOUIS BOTHA | 9.130 | | 5 | DIE BRANDWAG | 19.223 |
| 6 | ST ANDREWS SCHOOL | 6.121 | | 6 | FRAMESBY | 18.076 |
| 7 | KROONSTAD HS | 5.984 | | 7 | MARLOW | 16.823 |
| 8 | WITTEBERG | 5.796 | | 8 | QUEENS COLLEGE | 15.561 |
| 9 | JIM FOUCHE | 5.117 | | 9 | HUDSON PARK | 14.926 |
| 10 | FICHARDTPARK | 3.342 | | 10 | NICO MALAN | 13.638 |
| 11 | SENTRAAL | 3.105 | | 11 | KINGSWOOD COLL | 12.878 |
| 12 | SAND DU PLESSIS | 1.05 | | 12 | GRAEME COLLEGE | 9.836 |
| 13 | SASOLBURG HS | -1.250 | | 13 | DESPATCH | 8.825 |
| 14 | BLOEMFONTEIN HS | -1.458 | | 14 | PEARSON | 7.972 |
| | | | | 15 | WOODRIDGE COLL | 7.433 |
| | | | | 16 | HANGKLIP | 5.633 |
| | | | | 17 | MUIR COLLEGE | 5.116 |
| | | | | 18 | DANIEL PIENAAR | 5.108 |
| | | | | 19 | CAMBRIDGE | 4.857 |
| | | | | 20 | UNION HS | 4.810 |
| | | | | | | |
| | WESTERN CAPE | | | | KZN | |
| RANK | TEAM |  BONUS POINTS 2001-2019 | | RANK | TEAM |  BONUS POINTS 2001-2019 |
| 1 | PAARL GIM | 41.656 | | 1 | GLENWOOD | 32.023 |
| 2 | PAUL ROOS GYM | 36.245 | | 2 | KEARSNEY COLLEGE | 23.481 |
| 3 | PAARL BOYS HIGH | 35.131 | | 3 | HILTON COLLEGE | 23.434 |
| 4 | OUTENIQUA | 29.010 | | 4 | MICHAELHOUSE | 19.072 |
| 5 | STELLENBERG | 24.362 | |   | MARITZBURG COLLEGE | 19.072 |
| 6 | BOLAND LANDBOU | 23.849 | | 6 | WESTVILLE | 18.347 |
| 7 | OAKDALE | 23.267 | | 7 | DHS | 12.538 |
| 8 | BISHOPS | 21.542 | | 8 | CLIFTON | 10.144 |
| 9 | RONDEBOSCH | 19.901 | | 9 | ST CHARLES COLLEGE | 8.155 |
| 10 | SACS | 17.626 | | 10 | PIONIER | 7.614 |
| 11 | WYNBERG BH | 17.269 | | 11 | NORTHWOOD | 6.736 |
| 12 | HTS DROSTDY | 16.340 | | 12 | PINETOWN BOYS | 1.254 |
| 13 | BRACKENFELL | 12.456 | | 13 | St HENRY'S | -0.476 |
| 14 | HERMANUS | 9.218 | | 14 | GELOFTE | -2.423 |
| 15 | DURBANVILLE | 8.908 | | | | |
| 16 | CHARLIE HOFMEYR | 8.795 | | | | |
| 17 | WORCESTER GYM | 8.382 | | | | |
| 18 | TYGERBERG | 7.845 | | | | |
| 19 | HUGENOTE WELL | 7.223 | | | | |
| 20 | HOPEFIELD | 6.960 | | | | |
| 21 | LABORI | 6.682 | | | | |
| 22 | DF MALAN | 6.310 | | | | |
| 23 | PAREL VALLEI | 6.281 | | | | |
| 24 | BELLVILLE | 6.265 | | | | |
| 25 | SWARTLAND | 5.177 | | | | |
| | | | | | | |
| | GAUTENG/NOORDVAAL | | | | NORTHERN CAPE | |
| RANK | TEAM |  BONUS POINTS 2001-2019 | | RANK | TEAM |  BONUS POINTS 2001-2019 |
| 1 | AFFIES | 35.443 | | 1 | DIAMANTVELD | 15.973 |
| 2 | MONUMENT | 34.309 | | 2 | NOORD KAAP | 14.959 |
| 3 | GARSFONTEIN | 30.292 | | 3 | KALAHARI | 4.792 |
| 4 | HELPMEKAAR | 27.804 | | 4 | DUINEVELD | 4.862 |
| 5 | EG JANSEN | 27.432 | | | | |
| 6 | JEPPE | 22.970 | | | | |
| 7 | KING EDWARD VII | 22.572 | | | | |
| 8 | WATERKLOOF | 21.528 | | | | |
| 9 | MENLOPARK | 17.701 | | | | |
| 10 | TRANSVALIA | 16.570 | | | | |
| 11 | ELDORAIGNE | 16.329 | | | | |
| 12 | OOS MOOT | 15.339 | | | | |
| 13 | PRETORIA BOYS HIGH | 12.821 | | | | |
| 14 | ST ALBANS COLLEGE | 11.854 | | | | |
| 15 | ST BENEDICTS | 11.515 | | | | |
| 16 | ST JOHNS COLLEGE | 11.311 | | | | |
| 17 | LINDEN | 10.984 | | | | |
| 18 | ST STITHIANS | 10.049 | | | | |
| 19 | HEIDELBERG VOLKIES | 9.771 | | | | |
| 20 | ST DAVIDS | 9.275 | | | | |
| 21 | CENTURION | 9.163 | | | | |
| 22 | KEMPTON PARK | 8.865 | | | | |
| 23 | HUGENOTE SPRINGS | 8.418 | | | | |
| 24 | HANS MOORE | 8.255 | | | | |
| 25 | VEREENIGING GIM | 7.929 | | | | |
| 26 | BEKKER | 7.829 | | | | |
| 27 | MARAIS VILJOEN | 7.427 | | | | |
| 28 | PARKTOWN | 7.284 | | | | |
| 29 | BASTION | 6.651 | | | | |
| 30 | BRANDWAG | 6.447 | | | | |
| 31 | KLERKSDORP | 6.447 | | | | |
| 32 | KRUGERSDORP | 6.322 | | | | |
| 33 | HS ALBERTON | 5.998 | | | | |
| 34 | FOCHVILLE | 5.516 | | | | |
| 35 | RANDBURG | 5.438 | | | | |
| 36 | NORTHCLIFF | 5.061 | | | | |
| 37 | RUSTENBURG | 5.043 | | | | |
| 38 | NOORDHEUWEL | 4.911 | | | | |
| 39 | RANDPARK | 4.840 | | | | |
| 40 | TRINITYHOUSE | 4.686 | | | | |
| 41 | MONTANA PTA | 4.330 | | | | |
| 42 | DIE ANKER | 4.258 | | | | |
| | | | | | | |
| --- | --- | --- | --- | --- | --- | --- |
| | MPUMA LANGA | | | | NORTH WEST | |
| RANK | TEAM |  BONUS POINTS 2001-2019 | | RANK | TEAM |  BONUS POINTS 2001-2019 |
| 1 | NELSPRUIT | 21.698 | | 1 | POTCH GIM | 9.745 |
| 2 | HTS MIDDELBURG | 18.095 | | 2 | LICHTENBURG | 9.555 |
| 3 | LIGBRON | 12.446 | | 3 | VRYBURG | 7.336 |
| 4 | SECUNDA | 12.235 | | | | |
| 5 | MIDDELBURG HS | 7.966 | | | | |
| 6 | LYDENBURG | 6.045 | | | | |
| 7 | ERMELO | 5.423 | | | | |
| | | | | | | |
| | LIMPOPO | | | | | |
| RANK | TEAM |  BONUS POINTS 2001-2019 | | | | |
| 1 | BEN VORSTER | 14.342 | | | | |
| 2 | FRIKKIE MEYER | 6.995 | | | | |
| 3 | MERENSKY | 4.352 | | | | |