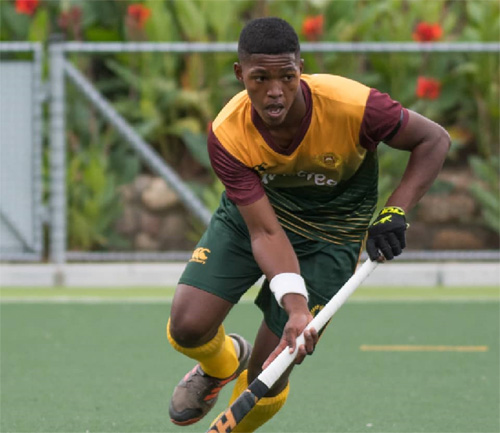 Although boys school hockey has been suspended there have been several teams which have submitted some of their outstanding results which has altered the current Boys 1st Team Hockey Rankings for this week.
Moments before the COVID-19 induced suspension of school hockey Jeppe put in two strong performances including a 8-0 whitewash of St Albans which has been just enough to nudge them into the leading position on the table.
With the added results along with a few teams that have been included on the rankings table some teams have shifted which is understandable.
We hope like all the school hockey fans that the sport will play out this season and the contest between the leading teams can resume in 2021.
If you do have any other results please submit them to [email protected]
BOY'S 1sts HOCKEY RANKINGS 3/06/2021

Rank

TEAM

PLAYED

AVG  BONUS     PTS

1

JEPPE

5

4.04

2

MARITZBURG COLLEGE

7

3.91

3

RONDEBOSCH

2

3.75

4

HILTON COLLEGE

9

3.60

5

KES

3

3.37

6

SACS

7

3.36

7

GREY COLLEGE

4

3.30

8

GREY HIGH SCHOOL

5

3.18

9

 PAUL ROOS GYM

9

2.92

10

HUDSON PARK

3

2.87

11

ST STITHIANS

2

2.80

12

WESTVILLE BH

7

2.61

13

KEARSNEY COLLEGE

8

2.59

14

NORTHWOOD

8

2.54

15

CLIFTON

8

2.51

16

WYNBERG BH

8

2.36

17

ST ANDREWS SCHOOL

3

2.07

18

SELBORNE COLLEGE

5

2.02

19

AFFIES

2

1.90

20

GLENWOOD

9

1.81

21

JIM FOUCHE

3

1.80

22

ST DAVIDS

4

1.78

23

PAARL GIM

11

1.74

24

PEARSON

4

1.73

25

PARKTOWN

2

1.70

26

WITTEBERG

4

1.65

27

PAREL VALLEI

3

1.60

28

MICHAELHOUSE

6

1.58

29

FAIRMONT

2

1.55

30

PIETERSBURG

5

1.54

31

CURRO DURBANVILLE

7

1.47

32

BRIDGEHOUSE

2

1.35

33

QUEENS COLLEGE

4

1.28

34

BRYANSTON

3

1.27

35

MENLOPARK

4

1.23

36

ST ANDREWS COLLEGE

3

1.20

37

CRAWFORD LA LUCIA

3

1.20

38

REDDAM UMHLANGA

3

1.17

39

PAARL BOYS HIGH

7

1.16

40

BISHOPS

2

1.12

41

CORNWALL HILL

2

1.10

42

EDGEMEAD

3

1.10

43

THOMAS MORE COLLEGE

3

1.03

44

ZWARTKOP

4

1.03

45

POTCHGIM

5

1.02

46

GARSFONTEIN

2

1.00

47

DHS

6

0.92

48

KINGSWOOD

2

0.90

49

STELLENBERG

3

0.90

50

WORCESTER GYM

8

0.88

51

CURRO HILLCREST

5

0.84

52

LINDEN

5

0.84

53

MILNERTON

3

0.57

54

ST CHARLES COLLEGE

9

0.48

55

ST ALBANS COLLEGE

2

0.40

56

NORTHCLIFF

4

0.33

57

MERRIFIELD

6

0.13

58

DALE COLLEGE

3

-0.07

59

HUGENOTE WELL

2

-0.10

60

DF MALAN

3

-0.70