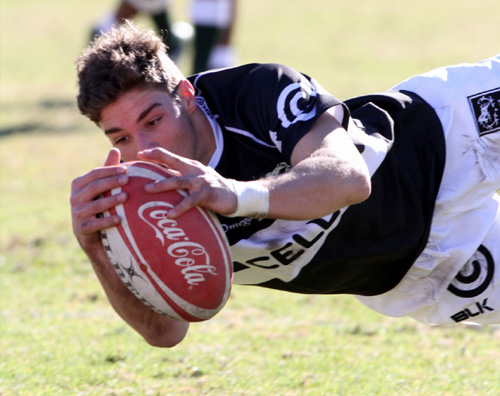 For the first time traditional matches played between teams are now being cancelled with many rugby schools refusing to play rivals after they have suffered a massive defeat.
Alexander Road High school, who have perhaps not had a great rugby season are the latest to join a growing number of schools refusing to continue traditional matches because of one-sided results. Peter Manser, the principal of Alexander Road High says that, "we see no educational value in humiliating defeats where matches are clearly one-sided," adding in a letter to traditional rival Pearson High that he was concerned about "the increased risk of injury" that could occur to the players.
Alexander Road High is now one of three schools which include Westering and Victoria Park who have refused to play matches against Pearson High due to the high losses recorded in these matches. Pearson High principal Andre van Staden confirmed that Pearson High would not be competing against these schools saying, "we have made the decision that it is not educationally sound to play a derby fixture where we win every single game on the day."
Another Eastern Cape school, Selborne College have also cancelled a fixture that was planned to take place during the Kearsney College Easter Festival. Originally Selborne College was to play the Durban powerhouse Glenwood High Sc hool but have asked that this match not be scheduled. The Sunday Time reported that Selborne College withdrew from this match as it did not agree with Glenwood's policy of offering lucrative scholarships to attract talented sports stars to its school.
Earlier Hilton College, who have being playing Glenwood from the 1920's also withdrew from playing Glenwood following a season of big losses against them.
Michaelhouse principal Greg Theron mentioned that although they would continue to play matches against Glenwood he was "concerned when our younger boys compete against physically far bigger sides. Rugby has become an incredibly popular spot and schools were often subjected to the kind of social scrutiny normally reserved for professional teams."
Paul Roos Gym headmaster, Jannie van der Westhuizen added that "winning at all costs was never part of their philosophy."
So where to now for the top rugby playing schools in South Africa? Is it now time to create a Super League where the elite teams only play against each other or is there another solution? We look forward to your thoughts and suggestions.