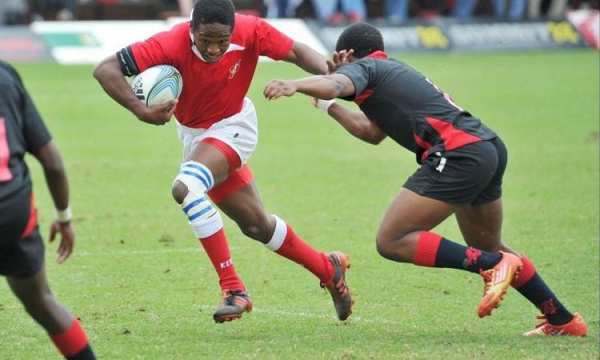 This time it appears to be two Johannesburg schools who are involved and according to a report in the Sunday Times the traditional rugby rivalry between the schools has been abruptly halted.
Parktown Boys High and KES are the two schools that are involved in the furore after the Parktown Headmaster, Derek Bradley withdrew his teams from any matches against KES accusing them of poaching two of their matric rugby players.
The two players in question, who had received full rugby scholarships since Grade 8 from Parktown, were apparently lured away by KES after having been approached by other schools.
Bradley stated that he believed that as a school "the time has come to make a stand against the continued procurement of players between the boy's schools, either by direct approaches from schools or through the use of agents."
In a letter sent to parents and Old Boys explaining their stance, Parktown mention that schools in KZN and Gauteng had approached the two players who had already played for the Lions U19 7's team and had been invited to be part of the national elite squad.
It is a bitter pill for Parktown to have to swallow who apparently were given assurances from the two players at the end of last year that they will be playing for Parktown. In fact both players were involved in Parktown's pre-season training right up until 10th December, 2015, only to discover on the first day of school in 2016 they had switched schools and it appears with be playing for the Red Army.
Both schools incidentally are signatories to the Boys School Charter which stipulates no poaching of players. David Lovatt, the KES headmaster mentioned that he hoped "to resolve the situation within our present school structures."
The rivalry between these two schools has been going on for decades and often produces school rugby of the highest calibre. Last year Parktown narrowly edged out KES 20-17 in the First XV match which underlines how close the competition is between the schools.
What are your thought about this? Should the "poaching" of players be outlawed or is this just part and parcel of the more professional approach school sport is taking?