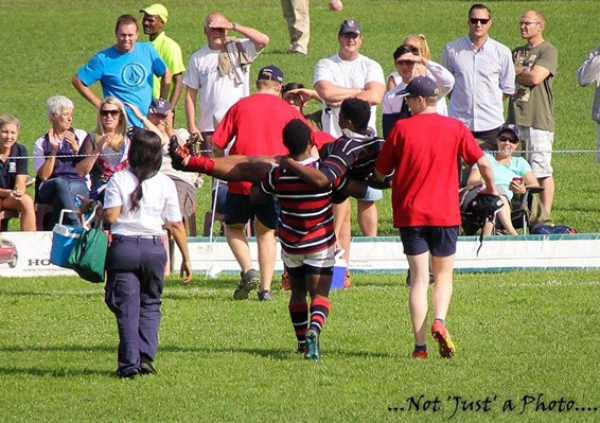 However despite all the media attention that has been given to school rugby, all the TV cameras, the profiling of players and the rankings, the true spirit of school rugby is still very much apparent.
In a recent match played by Maritzburg College, an injured player from the opposing team, Westville, refused to be carried off by the medics but willingly accepted the hand of his opposite number, a Maritzburg College player, who picked him up and carried him a full 50 meters to the touch line.
The spectators were amazed not only by the strength of the player doing the lifting, but of the spirit of camaraderie this single act portrayed. It transcended the boundary of two opposing teams who had trained all week for the victory and touched the very heart of school rugby. In stunned admiration one could only admire the togetherness of the players from both sides where clearly the respect for each other exceeded the need to win at any cost.
In one moment, unscripted and unrehearsed a school rugby player demonstrated that the spirit of school rugby is still very much alive.