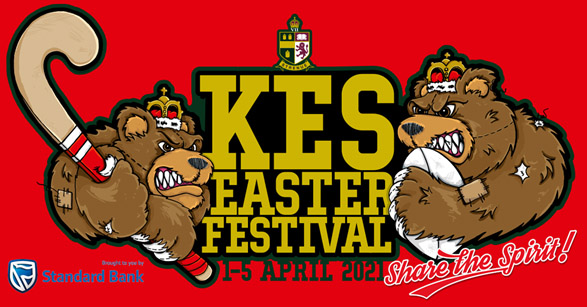 Rugby: KES Easter Festival 2021
King Edward VII School is once again privileged to host our Easter Rugby and Hockey Festival, the 18th anniversary of this unique event on our calendar, so generously made possible by our primary sponsor, Standard Bank.
The Easter Rugby and Hockey Festival was first staged in 2002 as a key event in celebrating King Edward VII School`s Centenary. It was originally planned as a once off Festival but as a result of the huge success it turned out to be, became an integral component of the School`s annual calendar.
As always we are delighted to play host to a spectrum of participants who collectively contribute to our Festival, these inter alia include:
The 45 teams encompassing senior rugby and hockey, as well as primary schools rugby

Coaches and professional support staff

All our sponsors who make this event possible

And of course the spectrum of spectators who savor the experience, and who most importantly, create the attendant unique `buzz` of this family oriented event (COVID dependant).
A crucial ingredient of our Festival is to provide a platform for the participating teams to play without the pressures so typical of normal seasonal fixtures, and to also pit their skills against opposition who they would not normally encounter, a recipe for unhindered expression of talents.
The Festival has a unique `family` flavor and is considered an annual pilgrimage for multitudes of old boys, and friends of the School. Senior rugby and hockey teams, as well as enthusiastic Primary School teams showcase their skills over a period of 3 days. .will participate and provide visitors and supporters with a feast of top class schoolboy sport.