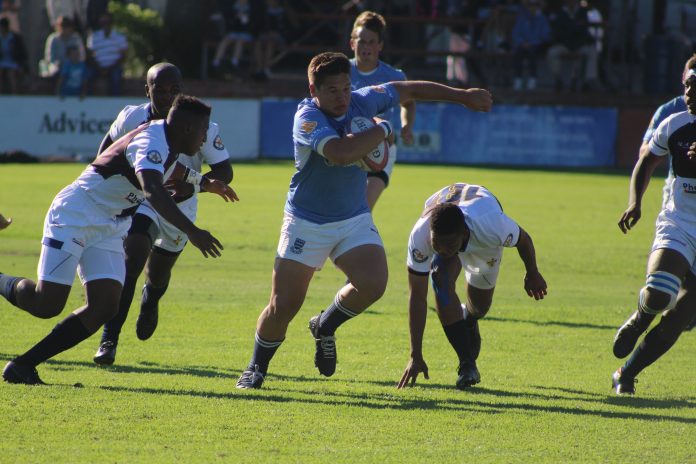 Grey Festival a chance for young rugby stars to shine
Filled with a desperate hunger for action after almost two years in the wilderness, the Grey High team will be primed to make an impact when the Standard Bank Grey Rugby Festival takes place in Gqeberha on March 31 and April 2.
This annual schools extravaganza, supported by Powerade and AlgoaFM, is back on track after a Covid-enforced absence and Grey coach Bean van Eeden says they are all excited about a return to the field.
The hosts will take on Cape Town outfit SACS in their opening encounter on the Thursday and will bring the curtain down on the festival against Johannesburg rivals KES on the Saturday.
Van Eeden admits, however, that it will be a huge step for all the players after the disruptions, with the boys facing their first full season since 2019.
"It is really an exciting prospect to hopefully have a full season again, but we realise that Covid had a deep impact with respect to development of our young men these past two years," he said.
"In preparation for this season, we tried our best to go back to the basics and to ensure that the foundations of what we want to execute this season are solid. The guys have lost months of basic skills, so that was our first target."
The Grey mentor is grateful that they were able to play some matches last year, even if it was a truncated season.
"That definitely did help because nothing beats time out on the pitch, even if it was a year ago," Van Eeden said.
"It allowed many teams to hand last year's Grade 11s a taste of first team rugby so that they can be a little bit experienced this year."
While still following Covid protocols, he said they had managed to get the players out as much as they were allowed.
"The boys have showed a lot of hunger and we have made sure that they are fit and contact-ready for the battles to come," Van Eeden added.
"Intensity and physicality will be a different ball game, especially for this team's Grade 11s because, if you think about it, the last time they played a full season was in 2019 when they were in Grade 8."
While there will always be an element of the unknown given the circumstances of the last two years, Van Eeden felt the Grey squad had plenty of potential.
"If they keep their heads down and work hard week in and week out, and if we follow the process and trust the systems set in place we're hopefully in for an exciting 2022," he said.
"We have some really good players who were lucky enough to be selected for the respective EP U18 sides last year. Zukizani Tom, Mihle Matanisi and Luvuyo Nkomphela are well-known in the province and worth keeping an eye on.
"We have not selected a captain yet, but we do however have a leadership group consisting of Jake Barnard, Luvuyo Nkomphela, Jarred Baker and Byron Forword."
Just over a week ago Grey had a practice match against Kingswood College, which was followed by an internal squad match.
They will take their preparations to the next level when they face Brandwag in the Graeme College Rugby Day in Makhanda on Saturday (March 19).
Photo: Grey's Marco Nortje goes on a run in a match during the 2019 Grey High Rugby Festival.
Report compiled by: Neale Emslie on behalf of Grey High School.
Cell: 071 850 0865
Email: [email protected]