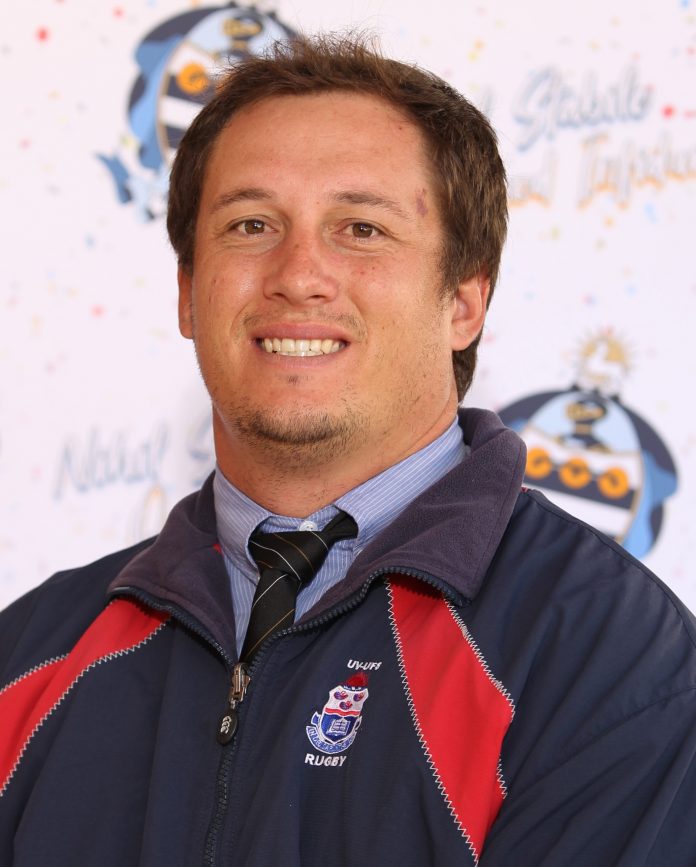 Grey College Secondary proudly announced that Jannie Geldenhuys was chosen as the
new first team rugby head coach and head of rugby coaching out of more than 70
applicants. His contract is from January 2021 until December 2022. The panel which
included amongst others former Springboks (and Old Grey's) Naka Drotské and Helgard
Muller, as well as a team of consultants including the likes of André Swanepoel, Jacques
Nienaber, Philip Snyman and Gerrie Swart, ensured that a very transparent process was
followed and a well-considered decision was made.
Jannie Geldenhuys takes over the reins from Wessel du Plessis, who will join the Bulls
later this year.
The principal, Mr. Deon Scheepers, thanked Du Plessis for his loyal service and wishes
him and his family all the best with this new chapter in their lives, as well as his new
career at the Bulls. "At the same time, I wish Jannie well with the new challenges that lie
ahead. We believe that he will make his mark in his own unique way, make a big
success of his career as coach, as well as be able to fill the shoes of his predecessor",
says Scheepers.
Geldenhuys is an Old Grey hostel boy, who matriculated in 2007. Since 2013 he is a
teacher at his Alma Mater in Technology and Engineering Graphics and Design. He has
been coaching the u/16 A and B rugby sides since 2013 with great success which
included several undefeated seasons.
He is currently the boarder master at Murray House (since 2019) and lives there with his
wife, Janiné and two children.
Some of the highlights and his experience as a coach include: u/16 Free State Grant
Khomo (2018, 2019), u/19 Free State Currie Cup (2016), SARU u/16 high performance
camp under Rassie Erasmus, Jacques Nienaber and Dawie Theron and the Helping
Hands, Shimla pre-season under Franco Smith.
As a player from 2007-2013 he represented the Free State Cheetahs (Craven Week,
u/19 Currie Cup and Amateurs), Griffons (Vodacom Cup) and the UFS (u/19, u/21,
Irawas and Shimlas).
We are looking forward to the 2021 rugby season with Jannie Geldenhuys at the helm.