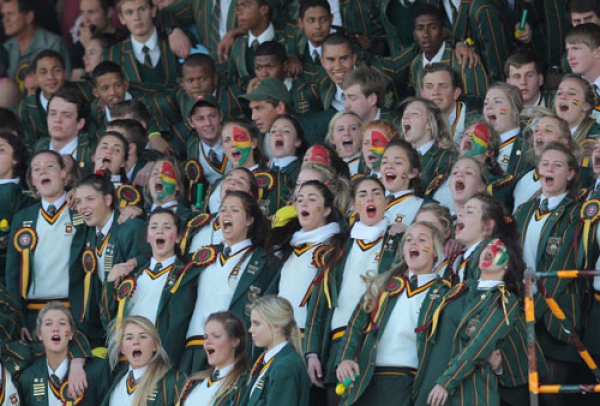 Pleasing in the sense that it's a throwback to the way it's meant to be. A school is meant to be an extension of the community and it's for this reason that British and American schools strictly enforce the 'catchment area' rule. Instead, the ultra-competitive status quo of scholarships and aggressive marketing has meant many a boy is effectively 'bussed in'; a sporting mercenary of sorts.
Now it's understandable that the above mentioned school sporting environment that we currently find ourselves is tantamount to a capitalist economy, but the effect on the community-based institution is seemingly an afterthought; often losing their brightest stars as late as grade eleven.
A realistic viewing of the Eastern Cape and KZN co-ed rugby structures is one of a B division and if one looks at the Currie Cup parallel, it's understandable that a player would want to step up to the next level. It gives him a chance to test his worth against the best in his province and if we're honest, it puts him in realistic Craven Week contention; but what of the grade eight who overlooks his local high school for a comparative power, only to languish in the C team, with no realistic hope of running on for the first XV in matric? Would he not be better served to stay closer to home and improve the quality of rugby at the school down the road?
Let it be noted that this is by no means an exercise of vilifying powerful rugby schools; we cannot blame them for wanting to win. One cannot blame the boys for wanting to be a part of an established rugby programme. The ball lies in the court of the parents who ultimately point their boys in the direction of the school that THEY want.
A parent's primal instinct is to seek the best for their children, but they (and fathers in particular) would be well-served to get out of the habit of referring to a strong sporting school as a 'good' school. So often have I discussed future prospects with grade seven fathers, to which they reply that they are looking at X school. X school has an impressive first XV, but their academics can best be described as adequate and the general behaviour of the boys leaves them prime candidates for a reformatory.
The solution would be nigh impossible to enforce and would be met with stiff resistance, but a process of enforcing strict catchment area requirements would level the playing fields somewhat and ultimately mean the playing talent of a province being spread across fifteen competitive schools, rather than five.