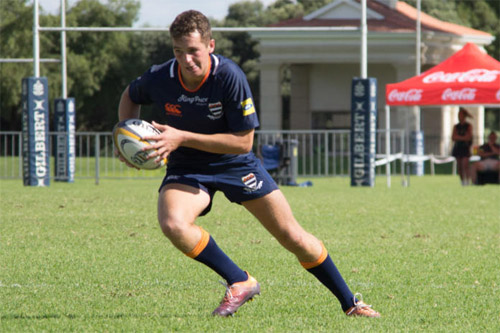 Boishaai vs Grey College, it doesn't get much bigger than that!
Boishaai will be going into their battle against Grey College this weekend buoyed by their unbeaten record and aware that Grey has yet to set the rugby field ablaze in 2021.
It is perhaps one of the top 5 biggest matches of the year and a win by either side will set the tone for the rest of the season.
 Although both teams signed off on the North-South Tournament with victories over EG Jansen and Monument, neither can afford to be overconfident.
 One concern that the coaching staff of Grey College will be working hard to eradicate is the volume of penalties Grey gave away at scrum time in the recent North-South Tournament. Not only did they concede a tighthead to EG Jansen but the referee punished them repeatedly for scrum infringements. Adding to their woes the Grey lock, JF van Heerden and flanker Ferdi Vergottini received yellow cards.
This could have been the death knell for a lesser team, but Grey dug deep and still managed to score 7 tries with their flyhalf, Jean Smith finding holes in the EG defence at will.
Grey College's assistant coach Wian du Preez was pragmatic in his assessment when he stated that "it is like you're dealing with 15 players making their return from long term injuries."
Grey would have looked seriously at their mistakes and put in the hard yards this week to ensure an improvement in the time the forwards arrive at the breakdown.
For Boishaai they will be wanting to continue their form they showed against Monnas who they beat convincingly 34-18.
Their outstanding flyhalf, Compion von Ludwig is a class act and along with Luke van Schoor on the wing they will trouble the Grey defenders.
 Luke van Schoor was in top form at the North-South Tournament and will pose a constant threat when on attack while he is no slouch on defence either.
However, Boishaai are not immune to giving away penalties and some would say were outplayed in the lineouts by Monnas, a factor that would not have escaped the Grey College's preparation for the power clash.
Boishaai vs Grey College what a mouthwatering prospect! Whatever the outcome one thing is certain, both teams will be at their best and hungry for a victory.