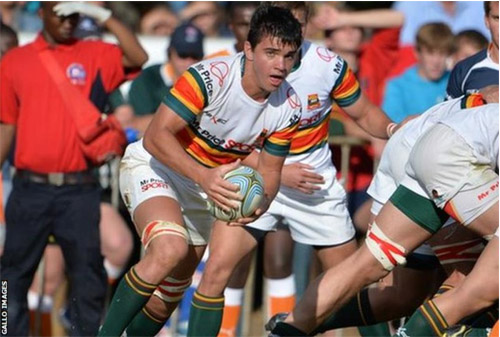 When COVID-19 arrived and delivered a gut punch to school sport in March 2020,  1000's of school athletes were poised to enter into one of the busiest and most exciting period of the sporting calendar.
What Will School Sport Look Like?
Yet just like dominos, the rugby festivals were terminated, hockey tournaments were abandoned, and tours cancelled. Players who had trained  to play at their highest level were instead relegated to lacklustre drills in the backyard garden, spawning countless videos of players pretending to pass a ball or (mostly) toilet roll from one cellphone screen to another with mixed coordination.
In addition Craven Week, so much a part of the school rugby diary, was cancelled and instead of the excitement of provincial and SA Schools teams being selected, for the first time in decades nobody will really know who would have been selected.
The question that is being now asked is "What will School Sport look like when the green light is finally given for play to resume?"
There could be many answers to this question. However, it seems unthinkable that school sport will immediately go back to where it was before the pandemic arrived. Why can we say this? For 3 reasons:
Anticipated Outcome No 1:
ORGANIZED YOUTH AND SCHOOL SPORTS WON'T RETURN UNTIL NOVEMBER AT THE VERY EARLIEST, MORE LIKELY JANUARY, AND QUITE POSSIBLY MARCH, 2020
There could well be a longer than anticipated wait for school sport to resume as before. Because even when we go back to school, there is still a contained ecosystem. Schools will be hesitant to start inter-school matches because you would be mixing people from all different types of communities, which seems to be driving the crisis now.
Organising fixtures will be exceedingly difficult unless all schools are onboard to resume matches, if not, the result will be fewer matches or a contracted season.
Schools will struggle to attract sponsors and advertisers for festivals and tournaments as many companies have taken an economic hit.
Anticipated Outcome No. 2:
WHEN THE VIRUS RESTRICTIONS LIFT, WE WILL SEE GREATER DEMAND FOR ORGANIZED YOUTH AND SCHOOL SPORTS PROGRAMMING – BUT POTENTIALLY LESS SUPPLY AND LESS PARTICIPATION
There is now a heightened appreciation by parents to keep kids active. However, schools and parents have been affected negatively by the economy. In the last recession participation in team sports fell dramatically.
Clubs and other sporting organisations that offer sports that schools do not generally focus on are going to struggle to survive, many have already closed down. Even if the demand is there, there may not be the supply.
Private schools arguably will be able to survive the storm, however the school sports infrastructure in lower-income communities, already so hamstrung and under-developed simply will not be geared up to attract more participation, widening the socio-economic gap with organised school sport reserved for the elite
Anticipated Outcome No. 3:
SCHOOL SPORT LAUNCHES INTO A NEW ERA OF MASS PARTICIPATION BOASTING TOP CLASS FACILITIES, COACHING AND ADMINISTRATION- NEW SPORTING CAREERS MUSHROOM 
Government realises that they now have a golden opportunity to open up organised school sport to all school children and invest heavily in  infrastructure. This will help the many 1000's adversely affected by Covid-19 to be exposed to many sports unearthing an untapped vein of potential
Professional sport franchises and media organisations who have depended on the support of parents and their children to watch their matches will realise that they play a huge role to take care of their base and will direct their funds to maintain school sport
The professional leagues exist because kids fell in love with sports at some point. If there is a major dip in participation, and people aren't falling in love with sport and are not experiencing it for themselves it will wreak havoc on spectator sport down the road. Professional sport especially rugby, cricket and football will need to be part of the solution
There are arguably many other scenarios that could play out, but as most readers will agree the sooner school sport can resume in earnest the happier it will be for parents and the school athletes alike.