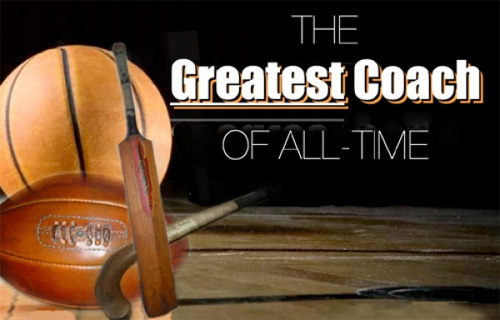 In South Africa there have been many legendary school sports coaches that have touched the lives of several of today's and past, professional rugby players, cricketers, Olympians and others.
Take DHS's Izak van Heerden who coached between 1946-1950 and is credited for the golden age of DHS rugby when winning was the norm and not the exception.
Jake White: Without doubt Jeppe's most famous coach where he coached during the successful years of 1989-1994.
Evan Martin : Who coached Rondebosch Boy's first team rugby for over three decades
Ingo Machts: The legendary Grey College coach of over 30 years
Mike Bechet: Maritzburg College's hockey and cricket coach since 1981-2013. During his long reign of over 660 hockey games six of his 1st Teams were unbeaten. Now continuing his legacy at Jeppe. 
Graham Hill: The Swimming Coach who has helped guide Westville Boy's High to the very top of the sport. His stable includes Olympians like gold medallist Chad le Clos
Skonk Nicholson: Maritzburg College's rugby coach producing 10 unbeaten First XV's and a further 12 that lost only one match during his 35 seasons at the helm
Sakkie van der Walt: The inspirational rugby coach at the Affies for a decade
Tony Godding: Selborne's Mr.Hockey who took them to the top of school hockey
Andrew Hibbart: Grey High School renowned hockey coach
Let us know who you think is South Africa's Most Legendary Coach, a coach who is/was a true leader and inspiration. Who could raise a player beyond merely making them into good athletes but into good people.
If your coach is not on the list to vote for, mention them in the comments, their name, sport and where they coached.
Please note the poll closes on the 12th June, 2020. 
This poll is now over and the votes are in. Congratualations to Mr. Mike "Bech" Bechet who has topped the list with a landside of just under 54% of the vote!
Many thanks to all who voted the response was magnificent!