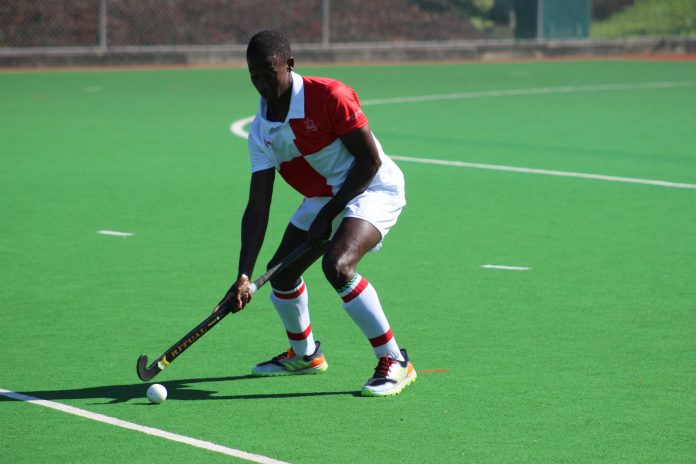 ALL ABOARD!
Michaelhouse offers a unique full boarding experience for boys.
Now in its 125th year, Michaelhouse has established a unique ethos dedicated to holism. In an era where schools are marked by their focus on just a single area of endeavor – academic, sporting, or cultural – Michaelhouse remains committed to its founder's vision: to make not accountants, not clerks, not clergymen, but men; men of understanding, thoughts and culture."
It is our belief that a boy's time at senior school is as much about discovering his niche in life as having the freedom, opportunity and encouragement to explore it and become the best that he can be. The school's campus offers an environment rich in time and facilities allowing the unique potential of each boy to emerge and thrive. Parents of any teenage boy know that the challenge doesn't lie in creating energy, the trick lies in channeling it; and the availability of a fully resident staff compliment dedicated to encouraging boys to make the best use of the time and world-class facilities constantly available to them, is just one aspect which sets Michaelhouse apart.
At the heart of the boarding experience is an incredible sense of belonging; a sense of inclusion which encourages fully rounded and confident individuals to emerge from the safety of a shared identity. It is the development of close, life-long friendships that is one of the most extraordinary aspects of life at Michaelhouse. At a time in their lives when boys begin to seek independence and are insatiably curious, the safety of common ground provides a safe harbor from which to embark on voyages of self-discovery.
This sense of belonging extends well beyond a boy's five-year career at Michaelhouse with a globally engaged network of  7 500 Old Boys constantly engaged with each other and their alma mater, providing gap year, mentorship and training, and employment opportunities for young Old Boys as they leave Balgowan and make their way into the world. The Club for Life vision is a powerful and proactive force for good.
This unique educational environment offers a safe, first-class all-round education based on sound values and self-discipline. Teachers and coaches who are freely available and who have high expectations of the boys and are familiar with their ambitions, fears, personal challenges and daily contexts, are better equipped to guide and encourage them in igniting their enthusiasm and developing useful, lifelong habits.
The stronger sense of community which exists in boarding schools counters recent social trends where teenagers in particular have become more self-obsessed. Michaelhouse requires of its boys that they become more civic-minded and aware of community.
Boarding schools can offer a wider range of extra-curricular opportunities than mixed or day-schools are able to, as use of time at Michaelhouse is different to the constraints experienced by other schools. With staff and boys all fully resident, and with time, opportunity, and facilities all readily accessible, every minute of the day is productive. Daily routines are designed to encourage and allow boys to expand their involvement and interest beyond individual focus on just academics, sport, music, art, drama, community involvement, spiritual growth, or just time out reading a book or gazing at the uninterrupted horizon; ensuring a more open and balanced world view, which is informed and shared daily with boys from 18 countries around the world.
Applications for a place in Grade 8 in 2023 close at the end of January 2023, and can be made quickly and easily on the school's website: https://www.michaelhouse.org/admissions/registration/
For more information contact Cathy on [email protected]