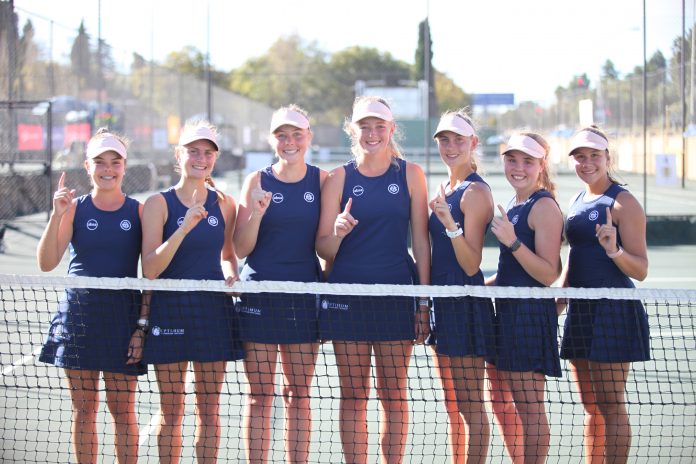 Oranje Meisies Hoer Skool is the unofficial South African Champion team for Girls tennis in 2022.
This was after they beat Bloemhof Girls' High School from Stellenbosch 5-1 in the final of the ITEC Amanda Coetzer tennis tournament on Saturday in Bloemfontein. Oranje Meisies also won the Gerrie Berner tournament at Paarl in March.
Orange has now won 5 of the last 9 Amanda Coetzer tournaments where most of the country's leading teams are in action. The Oranje girls last won both mentioned tournaments in the same year in 2015.
Over the weekend eight of the very best teams in South Africa were in action and Oranje Meisies claimed the number one spot.
The Orange were unbeaten after victories over Paarl Girls 'High (4-3, semi-final), Rhenish Girls' High (7-0), Waterkloof (7-0) and Paarl Gymnasium (6-1).
Paarl Girls' finished third, Rhenish fourth, Waterkloof fifth, Menlopark sixth, Affies seventh and Paarl Gimnasium eighth.
Match report compiled by Oranje Meisies.
FOTO: Oranje se eerste tennisspan is van links Ansoné Theron, Mia Schimper, Liné Greyling (k), Anzél van Zyl, Nina Schimper, Lezaan Swanepoel en Donna le Roux.