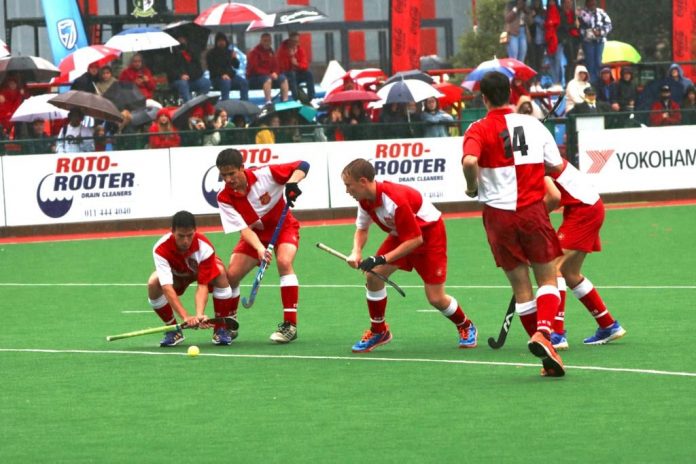 The hockey part of the 2022 Standard Bank KES Easter Festival ended on Sunday with victories in their last games for Jeppe, Pretoria Boys' High and Grey College, making it five wins out of five for each of them.
Jeppe beat Queen's College 5-0, Grey College beat Northwood 4-1 and Pretoria beat KES 3-2.
For the 12 teams that participated, there were five games in three days, under difficult conditions. It was a solid hockey workout and an opportunity for the boys to spend many hours together with their team mates, and to make friends with players from other schools who they will come across again as they progress in the spor
In all, it was a valuable learning experience for them, which is exactly what a festival of this kind is supposed to be. Thanks are due to the KES people who arranged it and kept in on track through some pretty extreme weather conditions, to Standard Bank for their continued support of the Easter Festival concept, and to SuperSport Schools and Airlink who made it possible for those who were in other cities, and for those who were not prepared to umbrella it in the cold, to see the games at home.
A festival, by definition, doesn't have an overall winner. Jeppe, Grey College and Pretoria were the standout teams and between them they produced some amazing hockey. They never played each other so you can't produce a pecking order between them.
Their results were:
Grey College beat Parktown 6-0; Queen's 4-0; Trinityhouse 4-0; Eldoraigne 7-1 and Northwood 4-1.
Pretoria beat Kearsney 3-2; Parktown 3-0; Queen's 3-1; Trinityhouse 9-0 and KES 3-2.
Jeppe beat Trinityhouse 11-0, Eldoraigne 6-0; Northwood 4-2; Kearsney 3-1 and Queen's 5-0.
The schools all go home now, better prepared for the rest of their seasons than they were before.
Sunday's Results
Jeppe 5 Queen's 0, Grey 4 Northwood 1, Affies 3 Kearsney 3, St John's 10 Trinityhouse 0, Pretoria 3 KES 2, Parktown 1 Eldoraigne 1.
Report compiled by Theo Garrun