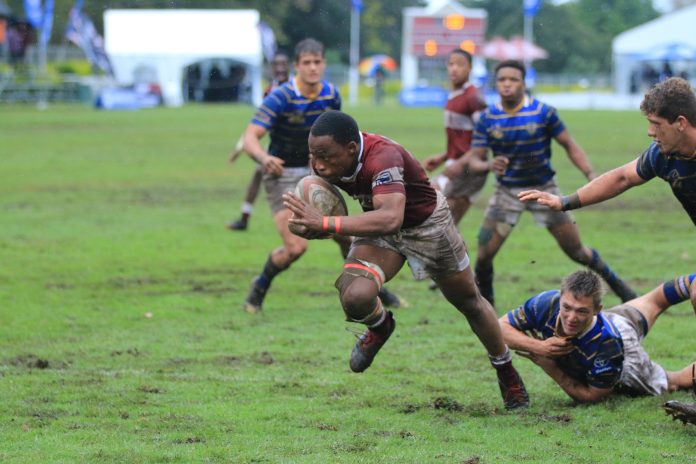 KEARSNEY COLLEGE 12 – 10 HOëRSKOOL WATERKLOOF
This was another game where the conditions were very difficult, with heavy rain early in the first half.  The rain did stop, but muddy and soft conditions underfoot made handling difficult.
Early pressure by Waterkloof led to a try, with fullback Reuven Ferreira diving over. The conversion went wide, but Waterkloof took an early 5-0 lead.
The score did not change before half-time due to most of the game thereafter being contested between the two 22m lines. Kearsney had one attempt at a penalty from near the 10m line and kicker Ayabonga Mngaza had the distance but the ball just went wide.
Thirteen minutes into the second half Kearsney pressed and from a scrum the ball went wide to wing Lihle Maqhugula who dived over in the corner to level the scores 5-5.
A mis-kick by Kearsney resulted in a kick forward by Waterkloof, Herman Viljoen gave chase and dotted down to take the score to a 10-5 lead.
The game livened up as Kearsney immediately went back on the attack. A number of attempts to cross the line went amiss.
In the final minute a scrum near the try-line resulted in Kearsney winning the ball as Waterkloof had one less in the scrum due to a yellow card. From the scrum the ball went to Mbulelo-Junior Mcengwa who went over near the upright. It was converted by Matthew Bergset for a last gasp 12-10 win for the hosts.
Point scorers:
Kearsney: Tries Maqhugula, Mcengwa; Conversion Bergset
Waterkloof: Tries Ferreira, Viljoen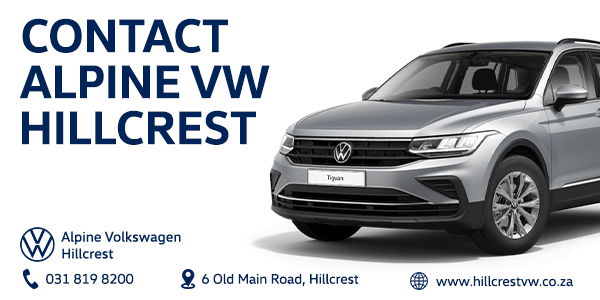 Facebook: Kearsney College
Photographs uploaded daily throughout the day.
#SBSchoolsFest   #KERF22
Twitter: @KearsneyNews
#SBSchoolsFest   #KERF22
Issued on behalf of the KEARSNEY EASTER RUGBY FESTIVAL
For further information, please contact:
SUE MILES at [email protected]
083-222-5211
All photos by TRACEY VAN DEN AARDWEG