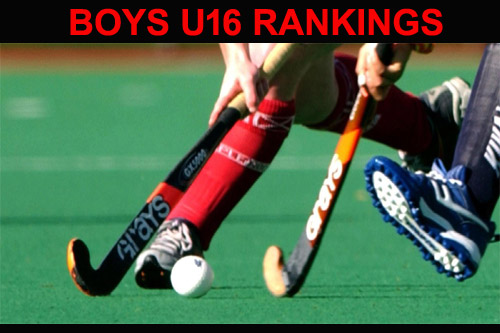 It has been a long time coming but finally hockey has returned and many of the leading teams are already back in action.
Although there are still several schools yet to play the minimum of 3 matches before entering the rankings, when we look at the first U16 Boys Rankings for 2021 it does have a familiar look with many of the traditional big hitters populating the top of the log.
However, Curro Durbanville and Somerset College have enjoyed a great start to their season and will be hoping to maintain their high placing as the season progresses.
SACS edge out Maritzburg College for this week. Both are unbeaten so far although Hilton College held College to a goal-less draw.
Naturally, we are still in the early stages of the season and much can change as more matches are played and results are feed into the system. Bear in mind that strength of opposition is a vital factor that the rankings take into consideration as well as winning margin and home/away status of the match.
Please send through your team's results [email protected]
BOY'S U16 HOCKEY RANKINGS 29/04/2021

Rank

TEAM

PLAYED

AVG  BONUS     PTS

1

SACS

5

4.04

2

MARITZBURG COLLEGE

5

3.64

3

GREY COLLEGE

3

3.27

4

HILTON COLLEGE

5

3.24

5

NORTHWOOD

6

3.05

6

CURRO DURBANVILLE

6

3.03

7

SOMERSET COLLEGE

6

2.70

8

KEARSNEY COLLEGE

5

2.62

9

CLIFTON

5

2.50

10

PAUL ROOS GYM

7

2.39

11

DF MALAN

6

2.32

12

PAARL BOYS HIGH

5

2.16

13

WESTVILLE BH

4

2.15

14

MICHAELHOUSE

5

1.60

15

DHS

5

1.32

16

ST CHARLES COLLEGE

5

0.92

17

PAARL GIM

5

0.74

18

WYNBERG BH

4

0.65

19

WORCESTER GYM

4

0.60

20

GLENWOOD

5

0.36

21

SWARTLAND

4

0.23