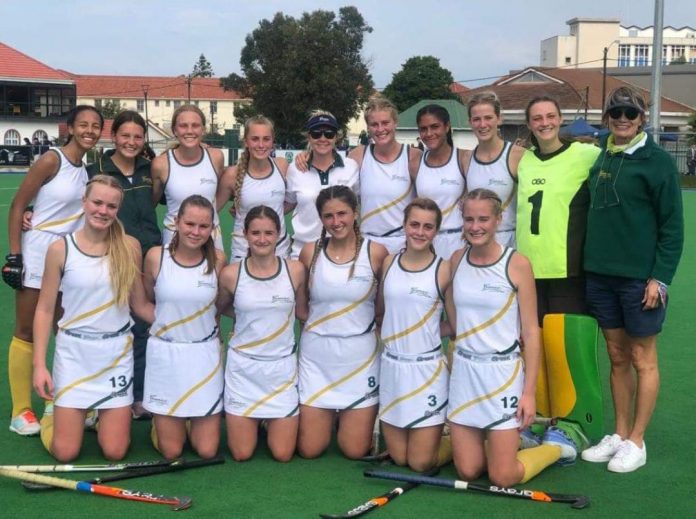 1000 days! That is how long Oranje Meisies First hockey team have gone unbeaten. A record that no school team in the country across any sport code has been able to achieve. Few would disagree that they are the most successful school sports team in South Africa.
Yet all good things must finally come to an end and for the first time in a decade Eunice took on Oranje Meisies and did the unthinkable. They won!
The 2-0 win by Eunice must certainly go down as one of the biggest results in 2022. The last time Eunice were able to beat their neighbours was back in 2012  in the final of the All Girls Festival where they won 2-1.
Eunice have already lost to Oranje three times last year (4-3, 2-1 and 6-0) but earlier this year they drew with their arch rival 0-0 and some could sense that just maybe the impossible was about to happen in 2022.
The Eunice Coach Nika Noertzen is extremely proud of the team and management with this groundbreaking win. "Beating Oranje on their home turf is a feel-good moment, but we will stay humble as we will definitely meet Oranje's top class team later this year again. Morne is a great coach and his success with Oranje's hockey is incredible, it's tough be at the top!" says Coach Coertzen.
Ten years worth of Eunice First Teams have tried and although getting close on numerous occasions failed to record a win. The Eunice 2022 First Team, made up of some players who were in Grade 1 when Eunice last won,  tried one more time, they unlocked the Oranje defence and made history as the first Eunice side to beat them since 2012.
As Coach Nika says, "Having the two top teams in SA in Bloemfontein is great for Free State hockey and what a privilege to compete and display great hockey with 2 top sides. We trust in the process of hard work and a good team spirit and then the results will follow."
There is every likelihood that Oranje and Eunice will lock horns in the Super 12 Tournament later this year where the rivalry will resume but for the first time there will be that belief that victory is possible.
It is true that one swallow doesn't make a summer, but every summer starts with at least one swallow and one wonders if this win could be the start of a changing of the guard?
Congratulations to Oranje for setting the gold standard in girls' hockey and achieving a remarkable unbeaten run of 1000 days!
To Eunice's dogged determination and not giving up attitude is to be applauded!
We looked forward to the next match between these two powerhouses of Girls School Hockey.