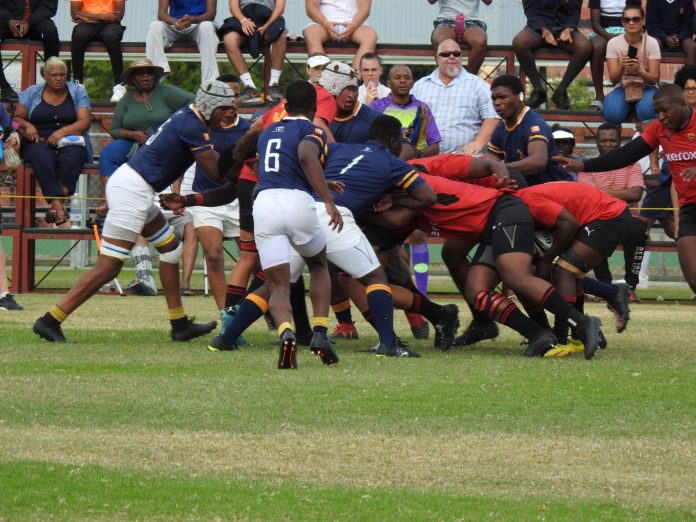 Spicy contests will light up Graeme Rugby Day
As Graeme prepare for a Selborne ambush, a fascinating series of spicy contests looms for sports enthusiasts when the Graeme College Rugby Day, sponsored by Buco, unfolds in Makhanda on Saturday.
Starting at 8am, a total of eight matches will take place on the Somerset Field, culminating in the grand finale between the hosts and their East London counterparts at 16.10.
Both coaches, Jonty van der Meulen (Graeme) and Chase Morison, have indicated their wariness of the opposition and while Selborne would normally start as favourites, their mentor is well aware of the threat the home team offers.
"We are absolutely under no illusions as to what we will be facing in Makhanda and it's no secret that some of the Graeme players are being tipped for higher honours," Morison said. "They are really strong opponents and I have them as the favourites."
Van der Meulen, meanwhile, knows that his team will be up against it. They previously played Selborne in the corresponding match in 2017, losing 20-15.
"We always look forward to challenging one of the top rugby schools in the Eastern Cape and it will be no different this year as we try to prove what we have to offer," he said. "There is no better stage for doing that than our rugby day.
"Selborne have always possessed a good power game. We will need to contain their physicality and then focus on our strengths and play at our own tempo."
This is just one of the blockbusting fixtures on the programme, with some real intensity expected when Grey High face Brandwag in the 12.40 clash
These two teams do not play each other on a regular basis, but did meet in the Graeme Rugby Day two years ago, Brandwag winning 17-10.
The Kariega side will be fired up to repeat that against one of Eastern Province's top-performing teams and Grey coach Bean van Eeden knows they are in for a real scrap.
"Brandwag have been great over the past five or six years and have delivered multiple Craven Week players," he said.
"They will be well-coached and physically they'll be up there. The last time we met in 2020 we ended up on the wrong side of the scoreboard so we have something to prove."
Makhanda teams St Andrew's and Kingswood also face interesting challenges when they come up against Framesby and Queen's respectively.
The Andreans edged Framesby by three points in a titanic struggle two years ago and there should again be little to choose between the running brand of St Andrew's and the physicality and power Framesby always bring to their matches.
Kingswood against Queen's should be equally entertaining. While there may be some early season cobwebs to clear, this will be an ideal opportunity for both sides to lay down a marker for the rest of the season.
The Somerset Field fixtures are:
8.00: Pearson v Mary Waters; 9.10: Hudson Park v Nico Malan; 10.20: Cambridge v Muir; 11.30: Dale v Marlow Agricultural; 12.40: Grey High v Brandwag; 13.50: St Andrew's v Framesby; 15.00: Kingswood v Queen's; 16.10: Graeme v Selborne.
Photo: Graeme College (navy blue jerseys) and Kingswood met in a warm-up match at the weekend ahead of the Graeme Rugby Day, sponsored by Buco, in Makhanda on Saturday. Graeme are set to take on Selborne in the final match, while Kingswood are to tackle Queen's. Photo: Thabo Chikiwa/AV Club.
Report compiled by: Neale Emslie on behalf of Graeme College
Cell: 071 850 0865
Email: [email protected]