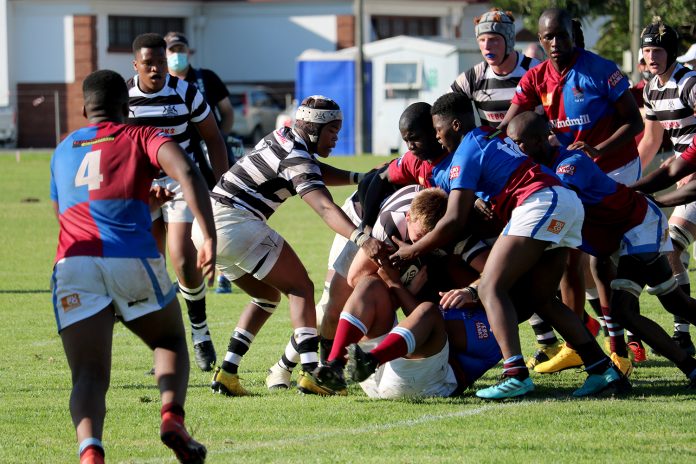 Selborne geared up for Graeme onslaught at annual Rugby Day
Selborne rugby coach Chase Morison is expecting nothing less than a blockbusting challenge from hosts Graeme when the two sides clash in the final match of the Graeme College Rugby Day, sponsored by Buco, in Makhanda on March 19.
In fact, even though Selborne are perennially one of the Eastern Cape's leading schools teams, such is Morison's respect for their Makhanda opponents that he feels Graeme will go into the match as the favourites.
"We are absolutely under no illusions as to what we will be facing in Makhanda and it's no secret that some of the Graeme players are being tipped for higher honours," he said.
"They are really strong opponents and I have them as the favourites. We know they will be revved up for this occasion on their home ground."
The two teams previously met at the Graeme Rugby Day in 2017 when Selborne won 20-15 and it is shaping up as a mouth-watering finale to what should be another thrilling day of Eastern Cape schools rugby.
Starting at 8am the region's leading schools will face off in a series of eight matches on the Somerset Field, with numerous intriguing playoffs on the programme.
Selborne have been involved in the Graeme Rugby Day for many years and Morison said they were "incredibly grateful to be part of the programme".
"We have some really tough matches coming up with the Grey High Festival (at the end of March) and this is a great opportunity for us to increase the level of intensity of our preparations," he added.
The East London team will play Outeniqua, of George, and Gqeberha side Framesby in the Grey Festival on March 31 and April 2.
Like all schools around the country, Selborne's development in the sport has been severely stunted during the Covid-19 lockdowns and Morison admitted that it had been disillusioning for the boys not to be able to play.
"But from late September last year we put in place a group of players to begin preparations and although disruptions have occurred, I believe we have had some fruitful sessions and good off-season focusing on our conditioning," he said.
"It's been quite different in many ways but we have done the best we can in the circumstances and it's now time to get out there to see what they can do.
"Like many schools, there is an element of the unknown in our rugby but once these matches are done we will understand better where we are overall."
Selborne have a chance to go through their paces when they take on Grens in the Border Schools Rugby Day on March 12.
The Graeme Rugby Day fixtures:
Somerset field: 8.00: Pearson v Mary Waters; 9.10: Hudson Park v Nico Malan; 10.20: Cambridge v Muir; 11.30: Dale v Marlow Agricultural; 12.40: Grey High v Brandwag; 13.50: St Andrew's v Framesby; 15.00: Kingswood v Queen's; 16.10: Graeme v Selborne
Photo: Selborne College and Port Rex players fight for possession in a schools rugby match. Selborne will take on Graeme in the feature match of the Graeme College Rugby Day,  in Makhanda on March 19.
Report compiled by:Neale Emslie
Cell: 071 850 0865 Email: [email protected]
On behalf of:Graeme College