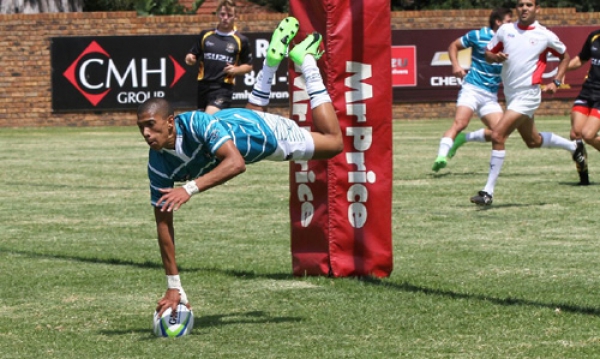 It is probably a little premature to be publishing the first rankings of the season when there have only been a handful of matches played and many of the traditionally top teams have yet to even start their season. So we expect to get a bit of flack for that, but we can take it.
However although some teams are guaranteed to drop down the table as more teams are added and more matches played and this may be the last we see some of these teams in the top 30, the table does offer some indication on how some of the leading teams have started their season.
The top five teams have all enjoyed a great start to the 2017 season with Kearsney, EG Jansen, Menlopark and Jeppe all unbeaten and producing some high quality rugby that is only going to get better as the year progresses. Could they still be occupying such a lofty position in September? Time will tell but they will be buoyed by their start and ready for the challenges that lay ahead.
Please bear in mind that we have only included teams that have played a minimum of three matches and as stated earlier many of the top teams in South Africa have either not played three matches or they have not begun their season yet, which is why they are not appearing. We can expect some rapid movement on the rankings table as more results are finalised.
Although it is still early doors we are putting our heads on the block and making a call that the young Jeppe side is good value this season and should be a serious contender for a top five finish. Menlopark are also looking sharp.
The Western Province teams will certainly play their part in turning the table on its head when they start to play and who will discount a rejuvenated Grey College who will be looking to recapture the crown after a below par 2016.
Please send your results as the season progresses to [email protected] to ensure they are all accurately entered.
This is the 10th year that SA SchoolSports will be publishing the rankings and as always we expect some vigorously positive debate and suggestions which we value.
Keep in mind that the algorithm makes use of several factors in the equation which include the strength of the opposition, margin of victory, home and away, actual amount of points scored on the field and the actual result (win, loss, draw). All these factors earn a team a prescribed amount of bonus points. In addition bonus points are earned for a losing team if the lose by 7 or less points and if a loss has occurred against one of the leading teams. All the bonus points are accumulated and divided by the matches played to give a team an average amount of bonus points which is ultimately ranking the teams.
Enjoy the 2017 season!
FIRST XV RANKINGS 21 MARCH 2017

RANK

TEAM

PLAYED

AVG PTS

1

KEARSNEY COLLEGE

3

5,200

2

MONUMENT

3

5,100

3

EG JANSEN

3

5,000

4

JEPPE

4

4,775

5

MENLOPARK

4

4,625

6

NOORD KAAP

3

4,500

7

HS ALBERTON

3

4,418

8

GARSFONTEIN

3

4,100

9

HTS MIDDELBURG

3

3,767

10

NELSPRUIT

3

3,767

11

DHS

3

3,467

12

BEN VORSTER

3

3,467

13

WATERKLOOF

3

3,150

14

BEKKER

3

2,067

15

HUGENOTE WELL

4

1,950

16

CENTURION

3

1,933

17

KEMPTON PARK

4

1,825

18

BENONI

3

1,500

19

POTCH GIM

4

1,400

20

FLORIDA

3

1,200

21

DIAMANTVELD

4

1,150

22

BASTION

3

1,133

23

PIONIER

6

1,117

24

OVERVAAL

3

0,950

25

LEEUWENHOF

3

0,900

26

HERMANUS

3

0,867

27

TRANSVALIA

3

0,767

28

OOS MOOT

3

0,600

29

MIDDELBURG HS

3

0,300

30

KLERKSDORP

4

-2,967