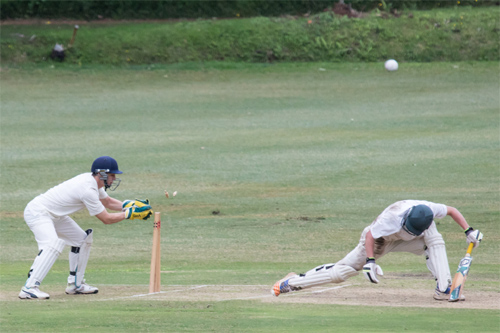 The North South T20 Challenge gave many school cricketers a chance to tour for the first time and engage in some cross-provincial clashes. Although some of the big names were missing the intensive fixture list did throw up some interesting result which have had a bearing on this week's First XI School Cricket rankings.
Grey High School finally found their form and managed to have all the answers posed to them at the North South tournament. Rondebosch fell one boundary short of a clean sweep with Grey College also enjoying a successful outing.
Hilton College however still hang on to the top spot after another comfortable win however Rondebosch have closed the gap. Menlopark march into the top 10 zone as Westville take a slight tumble out of the leading group.
The rankings equation takes into consideration the strength of the opposition, margin of victory, margin of loss, home/away status and actual match scores.
Please send through your team's results to [email protected]
FIRST XI CRICKET RANKINGS 18 OCTOBER,  2021

RANK

TEAM

 PLAYED

AVG BONUS POINTS

1

HILTON COLLEGE

5

16.90

2

RONDEBOSCH

13

16.15

3

AFFIES

9

14.91

4

GREY COLLEGE

10

14.08

5

SACS

14

12.59

6

GREY HIGH SCHOOL

13

12.58

7

MENLOPARK

8

12.34

8

MICHAELHOUSE

5

12.22

9

KES

8

12.10

10

GLENWOOD

6

11.98

11

MARITIZBURG COLLEGE

9

11.98

12

PAARL BOYS HIGH

10

11.92

13

WESTVILLE

14

11.66

14

BISHOPS

11

11.55

15

POTCH VOLKIES

11

11.45

16

WYNBERG

12

11.21

17

RUSTENBURG

8

11.15

18

ST ANDREWS SCHOOL

10

11.03

19

WATERKLOOF

13

10.68

20

ST STITHIANS

15

10.64

21

 PAUL ROOS GYM

7

10.44

22

POTCH GIM

7

10.31

23

JEPPE

11

9.85

24

HANS MOORE

4

9.83

25

NOORDHEUWEL

3

9.27

26

ST JOHNS COLLEGE

16

9.13

27

SELBORNE COLLEGE

6

9.12

28

PAARL GIM

7

8.97

29

ST CHARLES COLLEGE

4

8.53

30

KINGSWOOD

3

8.50

31

PRETORIA BOYS HIGH

6

8.35

32

ST ANDREWS COLLEGE

11

7.95

33

ST ALBANS COLLEGE

5

7.88

34

CURRO DURBANVILLE

9

7.76

35

QUEENS COLLEGE

12

7.70

36

DHS

4

7.55

37

PEARSON

11

7.40

38

NORTHWOOD

14

7.39

39

CLIFTON

7

7.31

40

CENTURION

15

7.10

41

GRAEME COLLEGE

10

6.89

42

WOODRIDGE

5

6.70

43

KEARSNEY COLLEGE

5

6.56

44

DURBANVILLE

3

6.47

45

PAREL VALLEI

4

6.18

46

ST BENEDICTS

8

5.91

47

Middelburg HS

3

5.83

48

HUDSON PARK

4

5.23

49

ST DAVIDS

11

5.00

50

MUIR

3

4.83

51

SOMERSET COLLEGE

11

4.72

52

QUEENS HIGH

3

4.63

53

GLENWOOD HOUSE

2

4.55

54

CURRO HILLCREST

4

4.40

55

DALE COLLEGE

5

4.34

56

DAN PIENAAR

3

4.33

57

MARAIS VILJOEN

10

4.27

58

NELSPRUIT

6

3.87

59

MILNERTON

3

2.77

60

STELLENBERG

3

2.37

61

BOLAND LANDBOU

3

1.77
Photo: Kim Hofmann