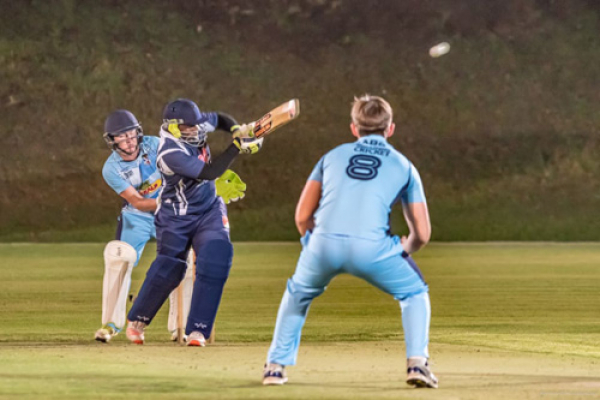 With very few First XI matches still to be played we are looking at a very settled First XI Top 60 Rankings table for this week.
The sublime form of Hilton College has carried them through to rest at the top of the rankings for another week. Their status as the leading team in the country was further boosted following their win over local rival Michaelhouse .
Rondebosch have given as good as they have got this year which included a highly successful tour to the UK and are clearly to the top team in the Western Cape. Competing against some of the strongest schools in the country, Bosch has consistently been able to bring home the win but will rue the unexpected loss to SACS several weeks back.
Please send through any outstanding results for your First XI to [email protected]
FIRST XI CRICKET RANKINGS 21 November, 2018

RANK

TEAM

PLAYED

AVG BONUS POINTS

1

HILTON COLLEGE

29

10.50

2

RONDEBOSCH

48

10.15

3

KES

32

9.06

4

GREY HIGH SCHOOL

35

8.67

5

MARITIZBURG COLLEGE

20

8.56

6

GREY COLLEGE

31

8.54

7

JEPPE

22

8.39

8

ST ANDREWS SCHOOL

29

7.96

9

AFFIES

29

7.64

10

SELBORNE COLLEGE

25

7.60

11

MENLOPARK

27

7.55

12

SACS

32

7.26

13

CLIFTON

27

7.20

14

WATERKLOOF

40

7.13

15

ST STITHIANS

34

6.79

16

PAUL ROOS GYM

35

6.67

17

PRETORIA BOYS HIGH

29

6.63

18

NOORDHEUWEL

34

6.49

19

WOODRIDGE

13

6.39

20

GLENWOOD

28

6.35

21

ST BENEDICTS

18

6.22

22

KEARSNEY COLLEGE

25

6.15

23

PAARL GIM

24

6.15

24

CENTURION

24

6.13

25

ST CHARLES COLLEGE

20

6.12

26

NORTHWOOD

32

5.92

27

ST ANDREWS COLLEGE

29

5.87

28

WYNBERG

39

5.85

29

MICHAELHOUSE

20

5.82

30

POTCH VOLKIES

27

5.77

31

ST DAVIDS

23

5.63

32

NELSPRUIT

14

5.63

33

GARSFONTEIN

17

5.54

34

HANS MOORE

36

5.49

35

MARAIS VILJOEN

35

5.44

36

ST JOHNS COLLEGE

24

5.35

37

GRAEME COLLEGE

29

5.31

38

HUDSON PARK

24

5.30

39

ST ALBANS COLLEGE

36

5.06

40

WESTVILLE

26

4.97

41

BISHOPS

38

4.89

42

MONUMENT

23

4.79

43

PIETERSBURG

10

4.75

44

PAARL BOYS HIGH

20

4.63

45

RUSTENBURG

18

4.12

46

PINELANDS

9

4.07

47

MONTANA

19

3.94

48

KINGSWOOD

12

3.88

49

MIDSTREAM

9

3.73

50

HELPMEKAAR

18

3.73

51

PEARSON

13

3.66

52

SOMERSET COLLEGE

15

3.58

53

FRAMESBY

14

3.31

54

CAMBRIDGE

20

3.28

55

BEN VORSTER

10

3.11

56

DHS

18

3.02

57

QUEENS COLLEGE

10

2.93

58

BOLAND LANDBOU

10

2.79

59

NORTHCLIFF

9

2.68

60

UPLANDS

9

2.64

61

DINAMIKA

10

1.35

62

NOORD KAAP

14

1.09