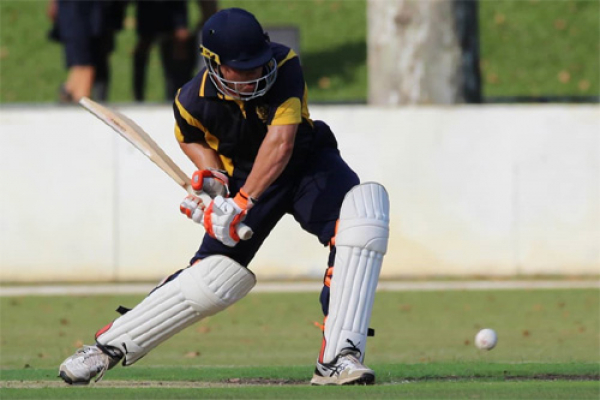 There are two big movers on this week's Top 60 First XI Rankings after the dust has settled following an action packed week which saw most of the top teams in action.
SACS have burst into the top 10 following a great week which included wins over Wynberg and Rondebosch and look poised to challenge for even higher honours as the season progresses.
Another team who have enjoyed great success with a run of 14 wins in 2019 is St. Charles College who we find camping outside the top five this week. St Charles College won the KZN T20 Coca-Cola Challenge with a sound beating of Westville last week and then saw off the challenges of St Albans, St Davids and St Andrews School at the Independent Schools Week.
There were also several standout performances from a number of players including two tons by Selbornians Stuart Els (108) and Jason Bader(117*) who plundered the Dale College bowlers to all quarters in their win.
Thomas Vermaak from St Andrews College wrecked the Cornwall Hill batting line-up with figures of 7/32 to pave the way for a comprehensive win for his team. Northwood's Josh Stryd got into his stride with a return of 4/27 against DHS and Christaan du Toit's 85 runs was a lone effort from Waterkloof who couldn't stave off defeat at the hands of the fast improving Centurion team.
Please send through your teams results to [email protected]
FIRST XI CRICKET RANKINGS 26 February, 2019

RANK

TEAM

PLAYED

AVG BONUS POINTS

1

JEPPE

7

9.36

2

RONDEBOSCH

21

8.38

3

HILTON COLLEGE

12

8.37

4

ST STITHIANS

15

8.31

5

ST ANDREWS COLLEGE

16

7.80

6

ST CHARLES COLLEGE

14

7.69

7

SACS

14

7.69

8

KES

10

7.58

9

MENLOPARK

7

7.49

10

PAARL GIM

9

7.43

11

WYNBERG

11

7.18

12

MARITIZBURG COLLEGE

7

7.09

13

GREY HIGH SCHOOL

16

7.03

14

WESTVILLE

11

6.95

15

BISHOPS

15

6.62

16

GREY COLLEGE

13

6.62

17

PAUL ROOS GYM

15

6.56

18

HUDSON PARK

15

6.37

19

PRETORIA BOYS HIGH

12

6.04

20

CENTURION

10

6.04

21

GLENWOOD

11

6.04

22

MICHAELHOUSE

11

6.04

23

ST JOHNS COLLEGE

11

6.01

24

KINGSWOOD

11

5.81

25

HELPMEKAAR

9

5.70

26

HANS MOORE

7

5.46

27

NOORDHEUWEL

11

5.39

28

DALE COLLEGE

9

5.19

29

WATERKLOOF

16

4.96

30

PAARL BOYS HIGH

12

4.88

31

KEARSNEY COLLEGE

11

4.46

32

SELBORNE COLLEGE

14

4.46

33

ST ANDREWS SCHOOL

10

4.39

34

GARSFONTEIN

8

4.39

35

MIDSTREAM

14

4.35

36

CAMBRIDGE

12

4.33

37

ST DAVIDS

10

4.27

38

FRAMESBY

13

4.18

39

DHS

8

4.14

40

AFFIES

11

4.11

41

ST ALBANS COLLEGE

10

4.07

42

PINELANDS

6

3.97

43

THOMAS MORE

5

3.96

44

MONTANA

6

3.83

45

GRAEME COLLEGE

14

3.77

46

MARAIS VILJOEN

14

3.74

47

CURRO DURBANVILLE

8

3.43

48

PEARSON

14

3.29

49

MONUMENT

7

3.07

50

SOMERSET COLLEGE

7

2.87

51

DURBANVILLE

6

2.83

52

CLIFTON

11

2.75

53

ST BENEDICTS

7

2.30

54

QUEENS COLLEGE

6

2.23

55

POTCH VOLKIES

11

2.19

56

NORTHWOOD

8

1.98

57

NORTHCLIFF

7

1.21

58

STIRLING HS

5

1.12

59

NOORD KAAP

5

0.54

60

Your TEAM

5

0,00