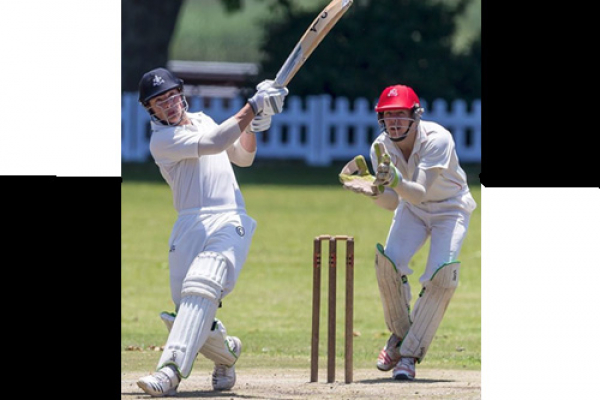 The 2018 First XI Cricket season has finally come to its conclusion, the final ball bowled, caps tipped and handshakes all round.
It has once again been a season of high quality with the traditionally strong sides enjoying most of the limelight as testified by their high placing on the First XI Top 60 Rankings for 2018.
Hilton College with little question take the honors as the top team in South Africa after completing a highly dominant season which saw them generally score heavily and win convincingly. However even the greats are at times shown up and it was a powerful KES team who executed a stunning win over Hilton College in what was one of their finest matches of the year. Yet the likes of Mike Sclanders and James Richie played superbly during the year and more than often provided a solid foundation at the top of the batting order for Hilton College.
Rondebosch are solid in second spot on the table and gave evidence that they are a powerful side which was underlined by their highly successful tour of the UK where they had several forceful victories over the likes of Eton College, Cheltenham and Harrow. Perhaps their loss in October to SACS was not part of the script and could have nudged them higher up the table but such is cricket. Justin Broad was a force with the bat for Bosch reaching three figures several times in the season and Guy Sheena spun his web of mystery more times than not to really provide a balanced attack that few teams could master.
KES settle for third place on the rankings and as mentioned their 6 wicket win over Hilton College will certainly be one of their highlights of 2018. Bryce Parsons has been a classy allrounder for a couple of seasons now and showed his ability once again in 2018. The determined innings from the youngster Callum Broodryk against Hilton College showed signs that KES certainly have depth and no doubt the U15 run machine Zack Momberg will make his mark in the First XI in 2019 to further boost the KES fortunes.
Well done to all the players, coaches, umpires and supporters of school cricket for helping to provide yet another great school cricket season. We look forward to seeing next year's First XI's in action in 2019.
FIRST XI CRICKET RANKINGS 27 November, 2018

RANK

TEAM

PLAYED

AVG BONUS POINTS

1

HILTON COLLEGE

29

10.50

2

RONDEBOSCH

48

10.15

3

KES

32

9.06

4

GREY HIGH SCHOOL

35

8.67

5

MARITIZBURG COLLEGE

20

8.56

6

GREY COLLEGE

31

8.54

7

JEPPE

22

8.39

8

ST ANDREWS SCHOOL

29

7.96

9

AFFIES

29

7.64

10

SELBORNE COLLEGE

25

7.60

11

MENLOPARK

27

7.55

12

SACS

32

7.26

13

CLIFTON

27

7.20

14

WATERKLOOF

40

7.13

15

ST STITHIANS

34

6.79

16

PAUL ROOS GYM

35

6.67

17

PRETORIA BOYS HIGH

29

6.63

18

NOORDHEUWEL

34

6.49

19

WOODRIDGE

13

6.39

20

GLENWOOD

28

6.35

21

ST BENEDICTS

18

6.22

22

KEARSNEY COLLEGE

25

6.15

23

PAARL GIM

24

6.15

24

CENTURION

24

6.13

25

ST CHARLES COLLEGE

20

6.12

26

NORTHWOOD

32

5.92

27

ST ANDREWS COLLEGE

29

5.87

28

WYNBERG

39

5.85

29

MICHAELHOUSE

20

5.82

30

POTCH VOLKIES

27

5.77

31

ST DAVIDS

23

5.63

32

NELSPRUIT

14

5.63

33

GARSFONTEIN

17

5.54

34

HANS MOORE

36

5.49

35

MARAIS VILJOEN

35

5.44

36

ST JOHNS COLLEGE

24

5.35

37

GRAEME COLLEGE

29

5.31

38

HUDSON PARK

24

5.30

39

ST ALBANS COLLEGE

36

5.06

40

WESTVILLE

26

4.97

41

BISHOPS

38

4.89

42

MONUMENT

23

4.79

43

PIETERSBURG

10

4.75

44

PAARL BOYS HIGH

20

4.63

45

RUSTENBURG

18

4.12

46

PINELANDS

9

4.07

47

MONTANA

19

3.94

48

KINGSWOOD

12

3.88

49

MIDSTREAM

9

3.73

50

HELPMEKAAR

18

3.73

51

PEARSON

13

3.66

52

SOMERSET COLLEGE

15

3.58

53

FRAMESBY

14

3.31

54

CAMBRIDGE

20

3.28

55

BEN VORSTER

10

3.11

56

DHS

18

3.02

57

QUEENS COLLEGE

10

2.93

58

BOLAND LANDBOU

10

2.79

59

NORTHCLIFF

9

2.68

60

UPLANDS

9

2.64

61

DINAMIKA

10

1.35

62

NOORD KAAP

14

1.09