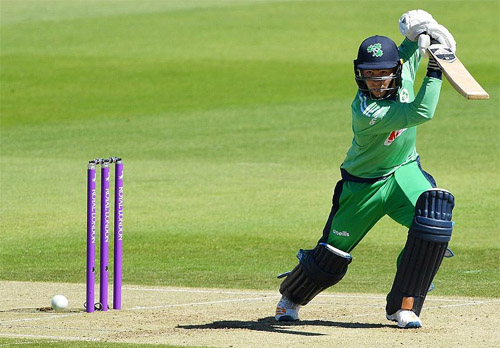 Elite cricket schools- a target for raiders of South Africa's talent
by Telford Vice
Anton Ferreira's phone beeped the arrival of a message: "Debut today for another Saints boy." It was July 30 2020. Because of Covid-19 and the off-season, no cricket had been played at significant level in South Africa since March 15, 2020. It would be November 2 before the game resumed. The last time a South Africa team of any description had been at a ground was March 12, when the first ODI of the men's tour of India in Dharamsala was washed out entirely.
96.43% of high schools that offer cricket in South Africa have produced only 5.78% of Test Players
The other two games of that series were among the first of the 61 senior women's and men's internationals cancelled because of the pandemic before England and West Indies hit the reset button in a Test in Southampton on July 8. It would be almost four months until South Africa played again.
So, which boy who had gone to St Stithians, an elite school in Johannesburg known locally as Saints that has produced Kagiso Rabada along with Wiaan Mulder and David Terbrugge — and isolation-era notables Roy Pienaar and Dave Rundle — was making his debut on July 30?
Here's a clue: Saints has also given cricket Michael Lumb, Grant Elliott and Brandon Glover, all of them Joburg-born internationals. None of them have played for South Africa at senior level, but they have represented England, New Zealand and the Netherlands.
To that list add Curtis Campher, who made his international debut for Ireland in an ODI against England in Southampton. On July 30. Ferreira had been sent that message by Wim Jansen, Saints' director of cricket. Campher, now 21, had attended the school and developed his allround game there. He played at junior provincial level for Northerns and Gauteng, and for South Africa's under-19 team.
Playing for an Easterns and Northerns Combined XI against Ireland in Pretoria in February 2018, Campher made Graham Ford, Ireland's coach, sit up and take notice when he dismissed Andy Balbirnie. Campher also hit 38 of his 39-ball 49 in fours and sixes. Before the match was over Ford had established, by talking to the opposing coach, no less, that Campher had an Irish grandmother. And thus an Irish passport. The wheels to secure his services were in motion before the bus that took Ireland back to their hotel had pulled out of the parking lot.
Devon Conway has followed a similar path, albeit later in his career, to a place in the world more than 19,000 kilometres from Ireland, and without much help from his foreign friends. Also born in Johannesburg and schooled there, at St John's, he played for Gauteng's junior and senior sides, and for KwaZulu-Natal Inland, the Dolphins and the Lions. In March 2017 he batted for more than seven hours to score an undefeated 205 for Gauteng against Border at the Wanderers. Two days later, in a one-day game at the same ground and against the same opponents, he was bowled for a fifth-ball duck. It proved to be his last innings in South Africa. In August that year what he had discussed with his partner, Kim, on the golf course became true: they sold almost everything they owned and moved to New Zealand. Sporadic playing opportunities was a key factor in Conway's decision.
To the strands of their stories that connect Campher and Conway, consider the fact that they both attended schools noted for turning kids into cricketers. St John's counts Clive Rice, Mike Rindel, Russell Endean and Bruce Mitchell among its own.
No player has a chance of making their way in cricket without talent, but in South Africa that isn't the most striking factor among those who get to the top. What matters more is which schools they attend. And, because of the end of the Kolpak era and the stirrings of cricket entrepreneurship in the United States, it's directly from those schools that many of the next generation of South Africa's best could find their way to other countries — without bothering to announce themselves as senior players at home.
All 110 of the country's Test caps since readmission in 1991 went to 56 of the approximately 700 high schools in South Africa that offer cricket, according to data provided by SA School Sports, a magazine and website. So, for the past 28 years, all of South Africa's Test players have gone to 15.71% of the country's cricket-playing schools. Seventy-one of the 110 went to only 25 schools. That means the other 96.43% of the cricketing schools can lay claim to just 5.78% of Test players, and that 64.54% of the players come from only 3.57% of the schools.
Other fine players those schools produce do not try to make their way in South Africa, because those privileged enough to be able to attend top schools are disproportionately likely to have access to a life elsewhere. "At the moment I can't say to a kid, 'Don't go overseas'," Alan Willows, a left-arm spinner for Sussex in the 1980s and now the head of cricket at South African College School — widely known as SACS and firmly in the Ivy League — in Cape Town, told Cricbuzz. "I've got boys whose parents have British passports. Would I tell a boy not to go play county cricket knowing he's on a British passport? He's allowed to be English, so it wouldn't be a problem for him."
In the past 10 years 54 cricketers born in South Africa have played for other countries. Only two of them also played for South Africa.
At the other end of the country in Johannesburg, another noted nursery, King Edward VII School, or KES, faces similar challenges. "There are a lot of youngsters that haven't come through the senior provincial and franchise systems, and have gone straight to England," Ferreira, the man who received the message about Campher and KES' director of cricket, said. "We keep hearing about them. Their parents get transferred, they go there, they join a club, it's a global village. I had a dad phone me recently saying he's trying to get his son to New Zealand. They're all trying to play at the highest possible level, and there are only so many opportunities in South Africa."
Ferreira, a big-hearted allrounder for Warwickshire and what was then called Northern Transvaal from 1975 to 1982, joined the school in April 2018. Before that, he spent 18 years at CSA as director of the national academy, the national under-19 men's team head coach, and the manager of coaches' education.
He remembers Kevin Curran, the Zimbabwe international, contacting CSA about the possibility of his then young sons, Tom and Sam, playing for South Africa: "They didn't want guarantees, but they didn't want to commit themselves and then find out that they weren't going to play. They had the option of going to England." Which, of course, they did.
South Africans know this kind of story only too well. According to Andrew Samson, the guru of cricket statistics, in the past 10 years alone, at least 54 cricketers born in their country have played for Australia, the Cayman Islands, England, Germany, Ireland, Namibia, the Netherlands, New Zealand, Thailand, Scotland, and the United States. Only two of them, Rusty Theron and Roelof van der Merwe, also played for South Africa. 
Given the danger of the country's cricket industry shrinking because of the way the game is being run in a struggling wider economy, many more aspirant professionals could be lured away. Would you risk your future in a market in which it is increasingly unclear whether cricket will survive for much longer as a career option? Especially if you have the choice to go elsewhere?
The way to New Zealand is as open as ever, but the Kolpak window will close when the United Kingdom leaves the European Union at the end of this year. That will block one of the drains out of South Africa's system. Already the ECB has punched a new hole by allowing counties an extra overseas player from next year, and there is nothing to stop the counties barring their foreign players turning out for their national teams while they are on their books — as they did with Kolpak players. And then there's that other part of the world.
"A lot of agents are now shifting their focus to the US, where there is an emphasis on growing the game," Chris Cardoso, a player agent based in Pretoria, said. "The Americans are looking to recruit players from a young age on three-year contracts — and in some cases as long as five years — to play in the Minor League T20 competition they plan to roll out, with the Major League to follow in the next year or two. These players will be put on a path to obtaining a green card and, eventually, citizenship. There's a big drive from the organisers to recruit the most talented young prospects."
How young? Of the 391 players who have signed for the 24 city-based teams spread across the Minor League T20's four geographically organised conferences, at least 68 are teenagers. Eighteen of them — more than a quarter — are only 16 years old.
So those 25 schools should expect the levels of attention on them from outside their walls to heighten, and to find their alumni in unfamiliar places. Because how to get to the top and even what constitutes the top are changing. And not in a good way for the future of the game in South Africa, where chronic mismanagement and maladministration have damaged confidence in cricket's ability to run itself viably. "I don't know what CSA is going to do," Ferreira said. "I'm loyal, I love the game, I love my country and I want to see us do well. But what we've been reduced to is scary. It's worrying."
CSA is unlikely to convince those who already have an eye on greener pastures to stay. But it can, and has a duty to, try to make sure more than only 25 schools are able to produce Test players. The focus schools programme aims to do that by supplying, in the words of a presentation at the domestic season launch last month, "varying levels of guidance as well as assistance in areas such as coaching and facilities". The project started with 16 schools in 2016/17. By 2019/20 there were 33. They counted 83 players who were selected for representative girls' and boys' cricket weeks last year, up from 68 in 2018.
"Even at schoolboy level, winning becomes so important. Everyone wants to be the No. 1 cricket school in South Africa, and it's wrong." – Alan Willows, SACS head of cricket.
Other formerly white schools are also ahead of the black and brown pack, and sometimes in interesting ways. Höerskool Waterkloof in Pretoria has produced the Malan brothers — Pieter, Janneman and André — and Hardus Viljoen. Willie Luddick wore the same blazer and played for South Africa in the 2016 under-19 World Cup. But he made his first-class debut for the Central Stags against Wellington at the Basin Reserve in March 2018. In June this year Luddick announced he was off to the US to try his luck in the new T20 tournament. Five other South Africans have also signed up. They include Piedt, who went to SACS.
How long before South Africa's best players come from more than 25 schools? CSA can't say it is making the most of the available talent until that happens. If it happens. "It's spiralling," Willows said. "There's more and more distance between the so-called good cricket schools and the less good schools."
Even in the leading institutions there are problems of culture. "We've moved away from the love of the game to thinking about what we can get from the game," Willows said. "A lot of kids today are at fault, maybe because of their parents. They see guys in the IPL and in county cricket making lots of money. But how many of the guys in the schools are going to be at that level? Not many.
"As coaches, we're at fault as well. Rankings become important. So you go out and find the best players in the surrounding areas. But you're diluting all the other schools. The cream of the players go to the cream of the cricket schools, and the rest get left behind. That's not how it should be. I wish we could cap the number of players going into top schools. It's difficult because parents want the best for their children, but what they forget is that they're there to love the game of cricket.
"This country has special cricketers at its cricket schools. What they have to do to keep them here is to understand what's required. At the moment all they see is that they're not getting into the provincial set-up. So they go overseas.
"Even at schoolboy level, winning becomes so important. Everyone wants to be the No. 1 cricket school in South Africa, and it's wrong. It's nice for parents, but they forget the love of the game. My job is to give the boys a love of cricket so that they will continue to play when they leave school."
To help make that happen, Willows would like to see the returning Kolpak players deployed in clubs: "CSA has never had a better opportunity to put in place a project to move cricket forward. If you're going to build the next generation of players, you've got to make club cricket strong.
As a conduit to the higher levels of the game in South Africa, club cricket has fallen off the radar. Officials often refer to it as "recreational cricket", a description as revealing as it is insulting. Many clubs struggle financially, not least because memberships are dwindling — a fact no doubt influenced by another: the Jacques Kallises of the day don't play club cricket, as Kallis did before becoming a full-time international.
It is, perhaps, easier for Willows to talk this way than it would be for others. SACS is indeed the No. 1-ranked cricket school in South Africa this year, and as an Englishman he has that trusty British passport to fall back on. As does his son, Greg, an opening bat who was in SACS' first XI but struggled to make the Western Province junior side. So he did what many before him have, and doubtless will. "I take my hat off to Greg," his father said. "He was bitterly disappointed but he decided that, because he hadn't made it in this country and he loves playing cricket, he was going overseas."
Willows junior had a game for England's under-19 side in July 2018, and if he hadn't been injured he might have played against South Africa at that level in the same month. He has become a regular for Gloucestershire's second XI and made his list A debut for the senior team against Australia A in June last year. Now 21, he would seem to have the talent to carve a career in cricket. In England, he should have the opportunity to do so. And, of course, he went to a good cricket school. 
So did Ali Bacher, the former South Africa captain and veteran administrator, who was pleased to report that some things hadn't changed. At least, not for the worse: "The school is in such good shape; the gardens the fields. The boys still say good morning to visitors." Bacher attended KES, where his nephew Adam's son is now a pupil. Bacher's grandson is at Bishops, another noted cricket school, in Cape Town.
"The players are good and they've got good coaches and good support structures. It's all run professionally. It wasn't like that when I was there: the standard is better now. That's our saviour. As long as schools like those are alright and that base is good, we're OK."
But, in different ways, other things are not the same: "I went to watch Adam's son play at KES, and I saw the team — nine whites, one black African, one Indian. Around 35% of KES pupils are black, but they are not going for cricket. They're going for basketball. Cricket takes too long; a whole day. The world's changing."
It is. But not in every sense: of the 38 South African cricket figures mentioned in this piece, only two — Rabada and Piedt — are not white. And it's still true that talent isn't what matters most for a young South African keen on a career in cricket. Where they go to school means more. They know it, their parents know it, and cricket knows it. So do those, from near and far, committed to searching out that talent.
First published by Cricbuzz.
Cricket Schools Cricket Schools Cricket schools.