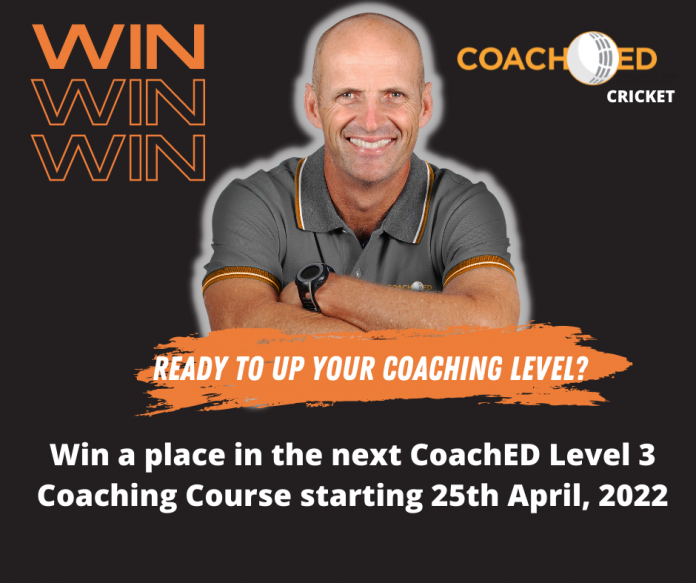 Win a slot in the next CoachED Global Level 3 Cricket Coaching Course valued at $900!
CoachED and SA School Sports are partnering once again to provide an exclusive opportunity to one coach to join the next CoachED Global Level 3 Coaching Course starting on 25 April 2022. To enter the competition or nominate a coach who would benefit from this opportunity, complete the following…
 What is the best online cricket coaching course in the world?
Entries close on the 22nd of April and the 8 week course starts on the 25th of April.
Don't Delay! Enter now if you want to become the best cricket coach you can be!