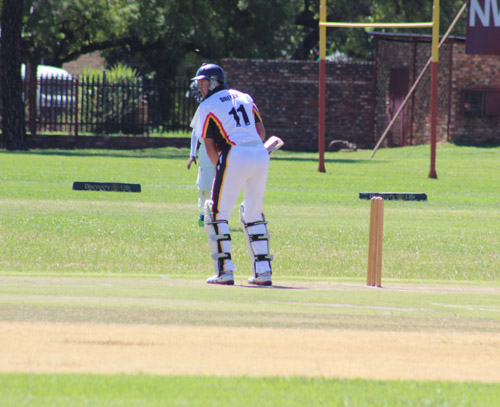 In a friendly encounter before the Finsbury League starts, Volkskool Potch played against Lichtenburg High on Saturday, the 17th of January in a 50 overs match. Volkies won the toss and elected to bat,
In an astonishing innings the captain of Volkies, Jandre Dreyer, decided it was going to be his show. He accumulated 288 runs from just 124 balls, hitting no less than 29 sixes, 15 fours, and if you distract the 36 dot balls he faced, he achieved the total from just 88 balls!
As a result Volkies managed to get 508/9 in their allotted fifty overs. Lichtenburg was then dismissed for a mere 119 runs.
In school's cricket it must be a record of some kind!