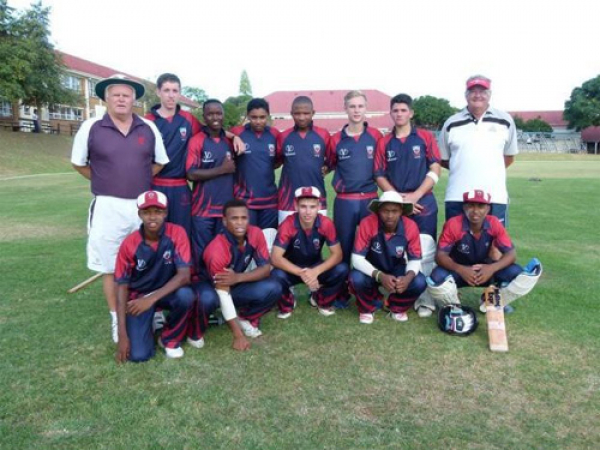 This past weekend a rather phenomenal performance took place in East London and it has left some wondering if this has ever happened before in school cricket and if it could be some sort of 10th wicket record.
Hudson Park faced their annual rivals Dale College at Dale last Saturday and although Hudson Park were the favourites going into the contest and were the eventual winners it could have been so, so different save for the efforts of Hudson Park's number 10 and 11 batters.
Teetering at 115/9, Hudson Park were all but finished when their Number 11 batsman, Hlonela Bune walked to the crease to join the number 10, Rafiq Mooineyan. It seemed only a matter of time before Dale would have Hudson Park all out, back in the shed.
However, 135 runs later the two tail-enders were still together and the Hudson Park score had moved on to 250/9 when the team declared their innings.
Both batters carried their bats, Mooineyan undefeated on 64 runs and Bune not out on 66 runs.
Has this happened before in your team?
Has any First XI in South Africa had a higher 10th wicket partnership than 135 runs?
Was it ever done with a No.10 and No.11 batsman in partnership?
Were they both not out?
We would love to here if this type of feat has been repeated or bettered.
Well done to Rafiq and Hlonela for proving that the batting order is only just a number!