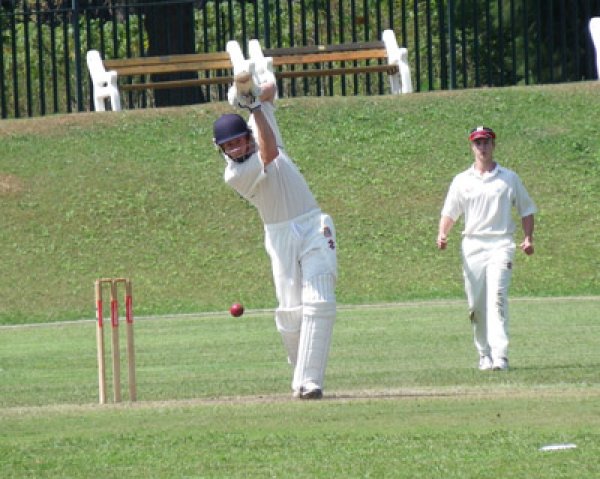 Today, there are legions of cricketers with Afrikaans surnames dominating the South African scene – and many come from schools that had long placed a far greater emphasis on rugby and athletics.
To explore this further, it is interesting when looking at the scores in brief from Coke Weeks, the premier national inter-provincial cricket week in the country and featuring South Africa's best U19 cricketers, to note just how many of the outstanding performers – and players who make the national U19, SA Schools and SA Colts/Academy teams – come from Afrikaans schools.
And one such school making a massive impact at the highest level isAfrikaanse Hoër Seunskool, more commonly known amongst South Africa's sports-mad community as Affies.
Right now, no less than four Affies-educated cricketers are in the national set-up, from SA limited-overs captain AB de Villiers to Proteas representatives Faf du Plessis, Jacques Rudolph and Heino Kuhn.
Affies first XI head coach Deon Botes is at the helm of the Pretoria school's cricket programme and he offers much insight into Affies' rise as a cricket power.
Now in his 13th year as Affies' first XI coach, Botes (40) hails from Empangeni High School in KwaZulu-Natal and played for Natal Schools' and then Northerns at U21 and Colts level following his decision to study at Tuks in Pretoria.
The B.Comm marketing graduate who also has an honours degree in business management, says he is a very technical coach who enjoys developing players.
"I was still playing a bit when I first started coaching and found that I got more satisfaction from the coaching, as with schoolboys you can be a role model, a bit of a father figure who can positively influence their lives while they are still at an impressionable age," Botes says.
"Also, if you can't do it as a player on the field anymore, to coach is the next step. It keeps you outdoors and in touch with the game."
The coach says Affies cricket began taking off in the late 1990s and a major part in that success was the contribution made by Pretoria's primary schools, who started taking the sport seriously.
"Pretoria's primary schools have got cricket academies now, and good coaches, so it makes it a lot easier for us when they get to high school. A lot of the coaches there are Varsity students who have played the game at a decent level."
Another factor in Affies' ongoing growth as a force in cricket has been the school's determination to test theirfirst XI against the best in the country. "Every year, Affies are fortunate to be invited by our good friends Maritzburg College to their high-calibre Oppenheimer Michaelmas Cricket Week and we are privileged to be part of it," Botes says.
Unlike many other top cricket schools, Affies do suffer from a lack of space to accommodate practices, but their two fields are supplemented by the hiring of facilities at Pretoria Rugby Club.
Rugby, of course, still dominates at Affies – not surprising when one considers the school is in the heartland of Blue Bulls country and regularly produces one of the top schoolboy sides in the country – but cricket has steadily built up its own special niche in the school's sporting portfolio.
Interestingly, Botes says that because it is probably the most expensive sport at the school, cricket has a bigger budget than rugby, although it must be said that the rugby section has bigger sponsors.
Affies have 30 rugby teams but cricket has now reached the 18 mark, which for an Afrikaans school is a significant amount, says Botes.
"Traditionally, our greatest rivals are Pretoria Boys' High but we also really look forward to playing Maritzburg College every season," says Botes. "And then of course there's Grey College, as well as our annual tour to the Western Cape where we play Wynberg, Rondebosch and Paul Roos. The Cape Town schools always have very good sides."
Botes also cites the participation in both the Pretoria and Johannesburg leagues as a reason why Affies is forced to rise to the challenge against quality opposition ever year. "Another big rival is KES, so it's great in that in about 40 matches a year we play everywhere in the country and get exposure against the best sides in South Africa."
Affies also went on tour overseas last year and had a very successful time of it, winning seven out of eight 50-over matches in England before losing one Twenty20 match against Holland U19 before winning the 50-over match against the same side by 100-odd runs.
Apart from Botes, Affies even had a bowling coach at Oppenheimer Week, and it is clear that the school's forward-thinking approach to the game is standing it in good stead.
Long may this great school's cricketing success continue – South African cricket is much the better for it.