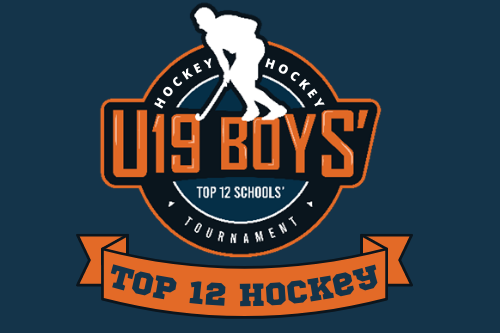 The Big News in the World of School hockey is that for the first time a Boys U19 Top 12 Tournament will be held in 2022!
This prestigious event will feature the leading Boys U19 teams according to the SA School Sport First Team Rankings and will be played at Michaelhouse on the 6-8 August, 2022.
Who will gain automatic invitations to the Boys' U19 Top 12 Tournament?

 
Here are some details regarding this tournament:
The Tournament Committee will apply the following criteria before inviting teams to this Tournament:
    The top 12 teams as per rankings on 31 May 2022 will be invited to compete in this Tournament.

    Official Rankings of

SA School Sports Magazine ONLINE 

will be used.

    The scores of ALL games played from March 2022 must be submitted to SA School Sports Magazine to qualify.

    Only teams ranked no. 1 – 12 on the SA School Sports Magazine ranking, as mentioned above, automatically qualify to be invited

. This is subject to all Tournament criteria being adhered to.

    Should any of the mentioned 12 teams not be able to participate, the 13th or 14th team, etc. automatically qualify to be invited.

    The Tournament Committee has the discretion to invite any 2 other teams to participate in the Tournament. No correspondence will be entered into regarding this aspect and Tournament Committee's decision will be regarded as final.

    A team may have a maximum of 16 players.
   To qualify a team must play at least 15 hockey games.

   Start sending all your game scores to this email address:

   Email:

[email protected]

 
Tournament Organiser: Keith Fairweather
Email:[email protected]