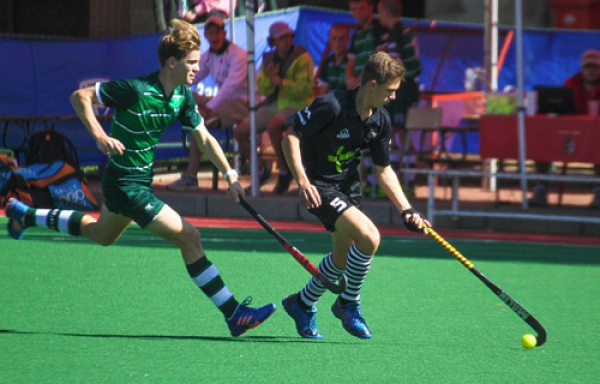 Jeppe boys complete the 2019 season as the No.1 team in the country after an excellent season which sees them rest at the top of the Boy's TurfTech Top 80 Rankings.
---
Jeppe who consistently put in some big performances during the course of the year were closely followed by Westville who also managed a near perfect season but a few hard fought for draws against the likes of Hilton, Maritzburg College and SACS probably needed to go their way if they were going to clinch the premier spot.
Grey High School takes up the other spot amongst the leading three teams and besides a couple of losses they can be well pleased with a great season which included a win over Hilton College who led for a large part of the season.
Well done to the players and coaches for producing another great season of hockey, we look forward to seeing how the teams fair in the 2020 season!
BOY'S 1sts HOCKEY RANKINGS 27 AUGUST, 2019

Rank

TEAM

PLAYED

AVG   BONUS     PTS

1

JEPPE

23

4.27

2

WESTVILLE BH

20

4.19

3

GREY HIGH SCHOOL

27

4.16

4

HILTON COLLEGE

19

4.11

5

BISHOPS

32

3.80

6

GREY COLLEGE

29

3.64

7

PAUL ROOS GYM

26

3.56

8

KEARSNEY COLLEGE

21

3.52

9

RONDEBOSCH

16

3.46

10

PRETORIA BOYS HIGH

30

3.30

11

SACS

26

3.27

12

ST JOHNS COLLEGE

37

3.21

13

NORTHWOOD

22

3.02

14

KES

25

2.99

15

ST ALBANS COLLEGE

20

2.93

16

MARITZBURG COLLEGE

21

2.87

17

GARSFONTEIN

29

2.85

18

BEAULIEU COLLEGE

14

2.81

19

CLIFTON

22

2.76

20

GLENWOOD

16

2.72

21

CAMBRIDGE

27

2.64

22

OUTENIQUA

29

2.39

23

ST ANDREWS COLLEGE

13

2.38

24

ST CHARLES COLLEGE

10

2.30

25

PARKTOWN

20

2.29

26

SELBORNE COLLEGE

24

2.27

27

YORK HIGH

25

2.25

28

FAIRMONT

31

2.24

29

PAREL VALLEI

33

2.18

30

WOODRIDGE

15

2.13

31

ST STITHIANS

22

2.11

32

GLENWOOD HOUSE

19

2.10

33

PAARL BOYS HIGH

20

2.07

34

WORCESTER GYM

24

2.06

35

HUDSON PARK

31

2.06

36

MICHAELHOUSE

23

2.04

37

ST DAVIDS

21

2.00

38

CURRO DURBANVILLE

30

1.97

39

AFFIES

27

1.96

40

PEARSON

32

1.91

41

JIM FOUCHE

18

1.90

42

ST DOMINICS

12

1.89

43

PINELANDS

24

1.89

44

WATERKLOOF

20

1.89

45

PAARL GIM

26

1.87

46

TRINITYHOUSE

18

1.86

47

MENLOPARK

18

1.84

48

DF MALAN

27

1.77

49

QUEENS COLLEGE

21

1.72

50

NELSPRUIT

12

1.71

51

CHARLIE HOFMEYR

18

1.69

52

STELLENBERG

13

1.68

53

HELPMEKAAR

17

1.51

54

MERRIFIELD

17

1.43

55

EDGEMEAD

23

1.40

56

SOMERSET COLLEGE

21

1.38

57

HERMANUS

18

1.37

58

CORNWALL HILL

32

1.35

59

CRAWFORD LA LUCIA

10

1.34

60

MILNERTON

29

1.23

61

ELDORAIGNE

11

1.22

62

KINGSWOOD

23

1.21

63

STIRLING

20

1.17

64

THOMAS MORE COLLEGE

10

1.09

65

DALE COLLEGE

22

1.06

66

PIETERSBURG

14

1.01

67

ST BENEDICTS

20

0.98

68

KRUGERSDORP

12

0.96

69

ZWARTKOP

18

0.94

70

UPLANDS COLLEGE

13

0.75

71

WITTEBERG

14

0.71

72

DHS

26

0.63

73

CURRO AURORA

12

0.63

74

HUGENOTE

12

0.60

75

WYNBERG BH

12

0.56

76

SWARTLAND

10

0.46

77

MONUMENT

10

0.43

78

ST ANDREWS SCHOOL

10

0.29

79

WESTERFORD

10

0.25

80

HTS DROSTDY

10

0.13