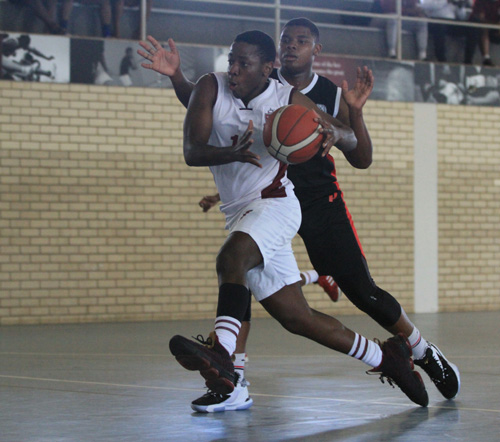 Kearsney hosted Maritzburg College for the first basketball game at Kearsney since the start of the Covid pandemic in March last year. The players were clearly delighted to be back playing in a competitive schools' fixture after such a long break.
Maritzburg College started the match the more confident of the two teams, scoring eight quick points before Kearsney began to claw their way back into the match.
Kearsney began to find their offensive rhythm and took the lead finishing the quarter 22-14 ahead. They managed to build on this lead going into half time, to finish the half 38-25 ahead.
In the second half College fought back, but Kearsney weathered the storm and managed to stay ahead on the score board with some tight defence and good outside shooting.
The match finished with Kearsney winning 74-51 – the first time they have beaten College in a about four seasons.
Top Performers:
Kearsney: Ryan Wimbush 14 points; Matt Campbell 12 points; Njabulo Ngcobo 11 points
College: AM Ngcobo 12 points; LM Dlamini 12 points
Kearsney will be hosting the Kearsney Centenary Basketball Tournament this weekend.  Starting on Friday and running for three days, its prestigious fifth annual event has grown to over 30 teams from across the country and Swaziland.
With the current COVID-19 restrictions for spectators, Kearsney will live stream the games.