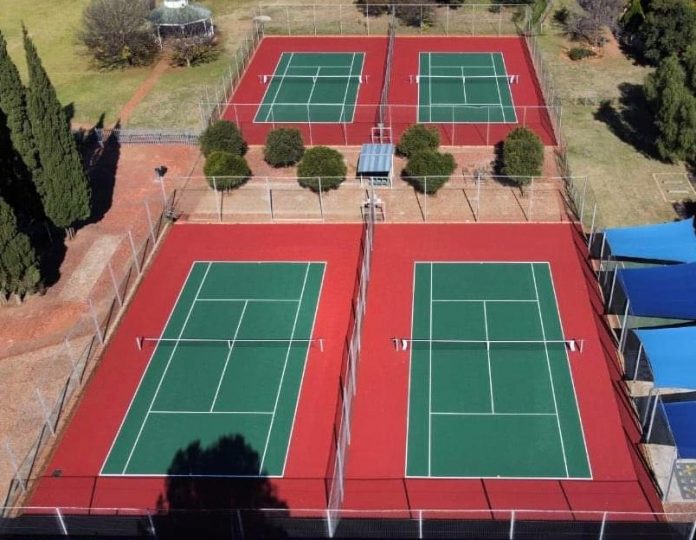 Tennis Court Maintenance SA are a team of specialists in Netball, Tennis and Basketball court repairs and construction. Established in 1971 with a superior guarantee to our surface ensuring the finest surface and unsurpassed long term results.
A few completed contracts in 2022:
Tuks Sports, 18 courts tennis courts for their live broadcast tournament.
Curro Group (Klerksdorp), ADvTECH (Ruimsig),
Afrikaanse Hoër Meisieskool and Dal Mondeor Laerskool.
Most of our clients are longstanding due to our great service, superior quality product and knowledge of the courts in South Africa. With over 51 years  in the industry from the inception of hard courts, our Plasticor all-weather surface solutions still stand above the rest. Application of a new Plasticor Playing surface, resurfacing and maintaining Netball, Tennis and Basketball courts comes with a five year guarantee.
We are waiting for your call!
Contact