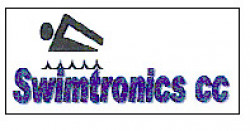 Swimtronics manufacturers locally a wide range of products used in the Competitive Swimming Arena. This includes Anti-turbulent (or anti-ripple) Swimming Lanes, Storage Drums for Lanes, Starting Blocks, Waterpolo Goals, Pace Clocks, Backstroke Poles and Flags, False Start Systems, Swimming Pool Ladders, Swimming Lane Anchors and a range of Swimming Pool Accessories.
Swimming: All on deck equipment. Timing Systems. Start Systems. Scoreboards.
Waterpolo: Waterpolo Goals. Ball Release System. Shot Clocks and Scoreboards.
Athletics: Track and Field Equipment. Scoreboards. Timing Equipment.
Scoreboards for Soccer, Cricket, Netball, Hockey, Rugby, Tennis.
Road Runner Track Timing System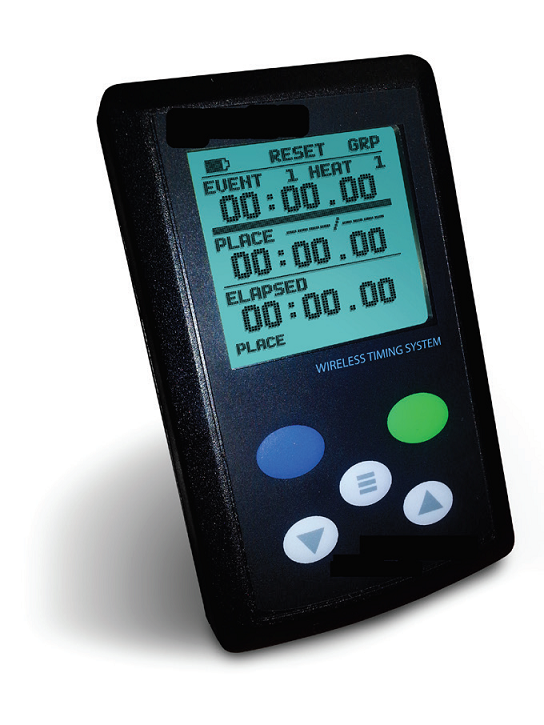 The Road Runner wireless timing system provides a cost-effective solution for timing track, cross country, and other types of racing competitions. The Road Runner system utilizes patented technology to deliver automated timing performance at a manual system price for maximum value. Never before has this level of functionality and accuracy been available in an entry level timing system.
The system uses individual stopwatch style timers that are synchronized by a starter device to minimize errors and simplify operation. The starter can be operated manually or with an external input and eliminates the need for the finish line timing officials to detect the start of the event. Data from the timers can be transferred in real time to the meet management application or stored in the timers for later retrieval.
System Features
Synchronized timers eliminate start errors
Real time updates for event times
Completely wireless operation
Support for cross country and track
Saves time and reduces errors
No manual data entry for times required
Automatic data transfer to meet management
Extended wireless range
Easy set up and operate
Integrates with MeetPro, RunScore, Racetab, and Hy-Tek
Starter Features
Manual or automatic operation
Live messages from the meet manager
Event and heat information sent to timers
Large graphical display
Event information display
Long battery life
Timer Features
Large graphical display
Extensive memory for event time storage
Support for backup times in cross country
Easy operation
No paper rolls required
Up to 10 splits per race for lane timers
Not physically tethered to a central unit
Long battery life
Address:
15 Aronsohn Road, Lyme Park Ext. 4, Sandton
Johannesburg
Gauteng
2060