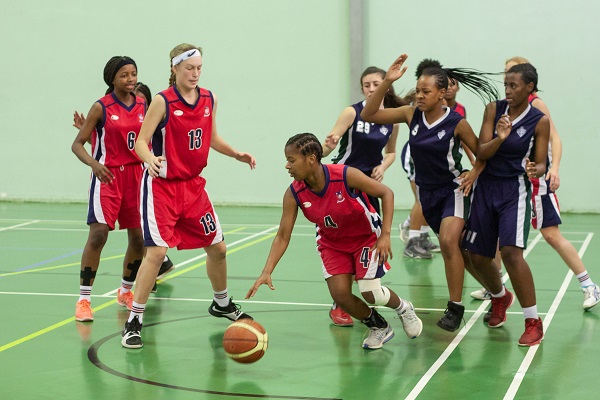 Inspiring sporting excellence at Epworth
Epworth, located in Pietermaritzburg, is one of South Africa's leading and most sought-after independent schools. It provides an inclusive, real-world education for boys and girls in the preparatory phases (Grades RRR to 7) and girls only (Grades 8 to 12) in the high school.
Boasting a 122-year tradition of education excellence, Epworth has a distinct Methodist ethos, embracing its founding values of faith, compassion and courage.
Epworth's vision is to free the potential in individuals to become relevant, resilient and ethical leaders who contribute to our ever-changing world.
We aim to instil a quest for personal excellence and encourage each pupil to achieve his or her individual best whether it be in the classroom, on the stage or on the sports field.
Epworth boasts a strong sporting ethos that promotes inclusive participation and champions excellence. We cater for each individual's sporting ability and aspirations.
All pupils are encouraged to engage in sport as we believe the skills and values honed on the sports field, such as resilience, commitment and discipline, carry through to academics and contribute to a holistic education.
In most team sports, the school fields multiple teams so that pupils of differing abilities have the opportunity to play and benefit from competitive sport.
Epworth is renowned for its prowess on the sports field. Teams and individuals achieve at the regional, national and international level. Epworth ranks amongst the best in South Africa in squash and is recognised as the top canoeing school in the country. Our hockey, tennis, cross-country and diving teams consistently place at the top of regional and provincial leagues.
State-of-the-art sports facilities and specialist coaches are key to Epworth's sporting success. Sports in the high school include tennis, squash, indoor and outdoor hockey, netball and action netball, basketball, swimming, diving, artistic swimming, water polo, canoeing, cross country, soccer, social running, stretch and fitness classes. Athletics and canoe polo are offered on a user-paid basis. We offer trips and excursions that centre around adventure sport activities such as kayaking, hiking, mountain biking and trail running.
Our top athletes participate in Metafit classes, enabling them to improve their fitness and stamina so they can achieve their individual sports goals. We have an in-house biokineticist who assists with training and rehabilitation programmes.
We offer sports scholarships to pupils entering high school at the Grade 8 level. Application forms are available on the school website: www.epworth.co.za. For further information, please contact the Marketing department: [email protected] or (033) 846 2548.