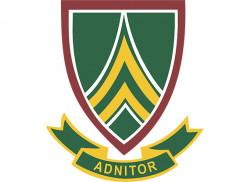 We offer a very wide range of extracurricular activities at the school and also support learners participating outside of the school codes at private clubs or bodies. We also give recognition to these learners for their achievements in sports not offered at school. We offer a total of 12 school sports, including:
RUGBY
CRICKET – BOYS AND GIRLS
HOCKEY – BOYS AND GIRLS
NETBALL
ATHLETICS
TENNIS
BADMINTON
CHESS
SHOOTING
BIATHLON
CROSS COUNTRY
SWIMMING
We are also the only school in the Northern Cape that offers Sports Science as a subject. This is offered as an extra subject after school hours.
The school offers sports bursaries for rugby, cricket, hockey, netball, badminton and athletics, as well as general sports bursaries for learners participating in sports outside of the school programme. To be eligible for a bursary, learners have to participate at provincial level or higher. Bursaries include 50% of school fees OR full school fees AND / OR hostel fees where applicable.
Tournaments and festivals:

The school hosts its own annual cricket festival from 27 September to 1 October;
The first cricket team attends the annual Cape Schools Cricket Festival during January;
The netball teams attend the Waterkloof "Klofie" netball festival annually;
The hockey teams attend the Belieheu College hockey festival annually;
The first rugby team attends the Kearsney Easter Festival in Durban;
The 2nd and junior rugby teams attend the Southern Cape Sports tournament in George;
The first rugby teams plays at the Wildeklawer rugby festival in Kimberley;
And all of the hockey, netball and rugby teams participates in the inaugural Wes Grow Central Region Sports League for schools from the Northern Cape and Free State.

Sports facilities:

5 x cricket nets with lights
3 x rugby fields
3 x cricket fields
4 x netball courts
4 x tennis courts
2 x hockey fields (grass)
2 x sports club houses
Swimming pool
Gymnasium hall for indoor sports
Functional gymnasium with outdoors training area
Main field with pavilion and men's' & women's' toilets, as well as two changing rooms & first team changing room.

We currently field netball and rugby teams at u/14, u/15, u/16 and u/19 A & B age levels; cricket u/14, u/15 and u/19 A & B age levels; and the rest a junior boys and girls, as well as senior boys and girls' teams.
Address:
Hayston Road
Hadison Park, Kimberley
Northern Cape